Stop Saying Kirk Cousins is the Most Overpaid Quarterback Ever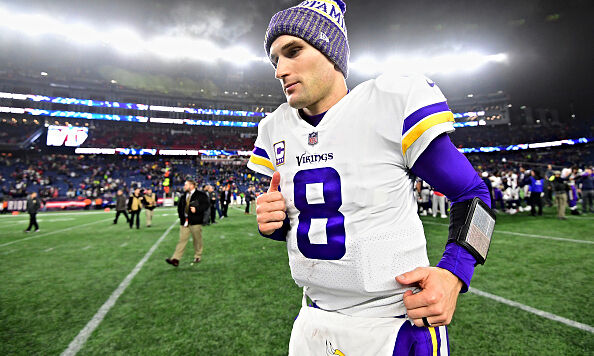 "While everyone is piling on Kirk Cousins saying he's the most overpaid quarterback ever, he is the only guy among the six highest-paid quarterbacks to have his team in the playoffs."
-- Clay Travis.
Even though Vikings quarterback Kirk Cousins has had his name viciously dragged through the mud this week after Minnesota's pathetic loss on Monday Night Football that saw Cousins post a 26.7 QBR, Clay Travis doesn't think the onslaught is completely warranted.
The football world has made Cousins the laughing stock of the league for much of the season after Minnesota made a player who's never won a playoff game and a guy who's 4-24 for his career against .500 teams, the third highest paid QB in the NFL. Many have even tabbed Cousins' fully guaranteed three-year, $84 million deal the worst in league history.
Travis agrees the deal was surely questionable but wants to remind you that among the six highest-paid quarterbacks in the league (Rodgers, Ryan, Cousins, Garoppolo, Stafford, Carr) Cousins is ACTUALLY the only signal-caller who would currently have his team in the playoffs if the season ended today.
Listen to the full audio below as Clay says Cousins is definitely not the most overpaid quarterback in football.