Get Ready For an Alabama Beatdown of Oklahoma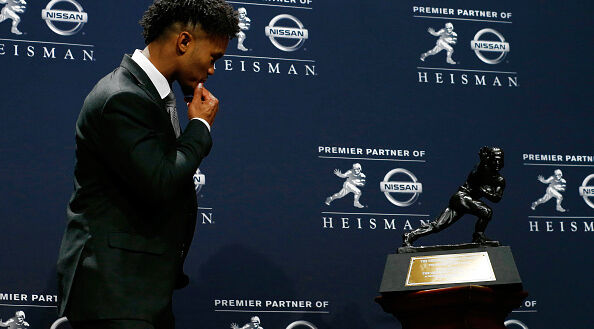 In arguably the most interesting College Football Playoff semifinal game in the playoff's history right up there with Oregon/FSU and Alabama/Ohio State in 2014, Clay Travis previews the potentially electric Orange Bowl matchup between no. 1 Alabama and no. 4 Oklahoma.
Even though Oklahoma has the no. 1 ranked offense in both points and yards, Clay thinks Nick Saban over-selling Kyler Murray as college football's best player in the media all month and blatantly spurning Alabama's stud QB Tua Tagovailoa, is Saban's way of pissing off a Crimson Tide defense that has never been challenged by a player as dynamic as Murray at any position on the field.
Clay thinks Saturday's game could draw close comparisons with the 2006 Rose Bowl when Heisman runner-up Vince Young had one of the greatest games in the sport's history, against that season's Heisman winner Matt Leinart in a legendary game that made people quickly forget that Leinart was ever considered the best player in college football at one time. Clay says the same thing could happen for Heisman runner-up Tua Tagovailoa after he controversially came in second.
Listen to the full audio below as Clay thinks Alabama is going to throttle Oklahoma by more than two touchdowns.