Chris Broussard Says the Brooklyn Nets Should Back Off Signing Kyrie Irving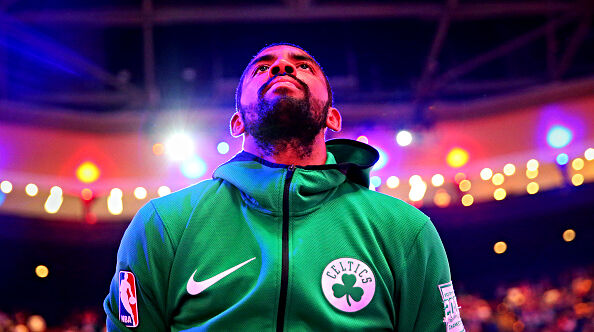 Chris Broussard:

"As much as I like Kyrie Irving's game, as he's got the most street game in the league and probably made the biggest shot in NBA history in Game 7 against Golden State, Kyrie will be more expensive than D'Angelo Russell, and you could have locker room issues like there was in Boston. The team is better with Kyrie than D'Angelo but they don't go to another level. I would definitely be hesitant doing it unless I got Kevin Durant with him."
Listen to Chris Broussard and Olden Polynice (filling in for Rob Parker) discuss the recent reports that allege the Brooklyn Nets may be hesitant in signing free agent superstar point guard Kyrie Irving by himself if the former NBA Finals hero can't bring another superstar with him.
It has been assumed that Kyrie and KD were looking to team up together in New York City, either with the Nets or Knicks, but there has been grumblings around the league that Kyrie's souring reputation had scared teams off on the potential of him coming by himself, without a Durant, Kawhi, or Jimmy Butler.
Check out the audio below as Chris warns a Nets team who was the league's most improved squad last year, that simply swapping Kyrie for 2019 All-Star D'Angelo Russell could be an regrettable decision.