Daryl Morey: Reports of a Chris Paul and James Harden Beef Were 'Nonsense'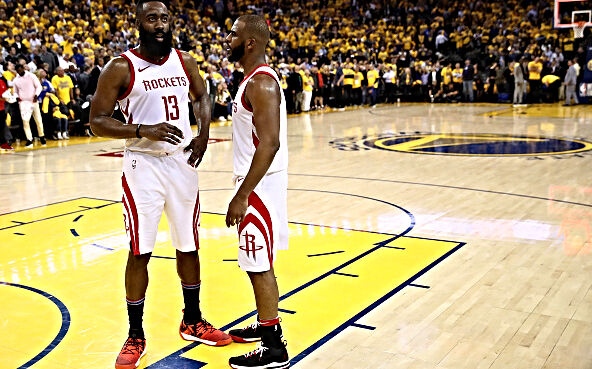 Daryl Morey:

"They're both hyper competitive and during Game 6 in one of the biggest games of their life it's going to be intense on the bench. I don't see it as much different from a lot of times during the season. If you've got two very smart and very competitive people, there are going to be disagreements. For us it was weird that it became a story and I'm glad people are starting to figure out that it was nonsense."
Listen to outspoken Houston Rockets general manager Daryl Morey join The Herd to talk about why the recent damning reports of the ongoing feud between Rockets' superstar guards James Harden and Chris Paul was always fake news.
Morey says it was the classic case of two fantastic players who will stop at nothing to win simply butting heads the same way all competitors do on the biggest stage of their sport.
Morey has long denied the team ever had any plans to trade CP3 as well, and believes it would be quite counterproductive to trade a future Hall of Famer like Paul when the team has plans to acquire a third superstar to compete for an NBA Finals championship.
Check out the audio below as Morey tells Colin Cowherd why this was never a real story.