Clay Travis Says Megan Rapinoe Shouldn't Be Cursing During USWNT Interviews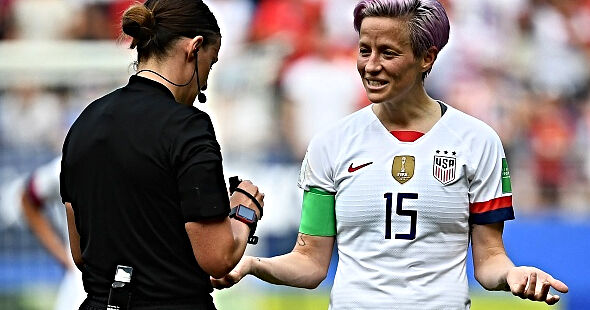 Clay Travis:

"If you've gone through my clips I have cursed a lot, but if you are Megan Rapinoe your audience is primarily young girls. Your presentation matters as an athlete. The only way you can change the country in a positive way is if you try to speak to EVERYONE. You're trying to say you deserve more money, but how do you get more money? By trying to appeal to everybody. The way you make the most money is having the largest audience so it sounds kind of counterintuitive when you're part of a lawsuit saying 'Hey, pay us more money' to then basically extend your middle finger to half the country."
Listen to Clay Travis call out United States Women's National Team star Megan Rapinoe after the outspoken Donald Trump detractor said 'I'm not going to the f**king White House' when asked by a reporter if the USWNT would be making an appearance at 1600 Pennsylvania Avenue to celebrate the team possibly winning the ongoing Women's World Cup.
Clay says the lewd comment is a really bad look considering she did the interview as a member of the team wearing a jersey, and believes it sends a really awful message to their target audience that is comprised mostly of young girls in their pre-teens.
Check out the audio below as Clay says Rapinoe has gone out of her way to alienate half the country in terms of drawing lines in the sand politically, and says it could ultimately cost them in more ways than one.