Colin Cowherd Says Kevin Durant Leaving the Warriors Would be a Disaster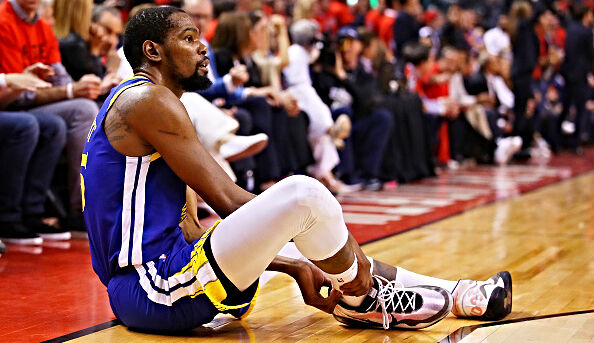 Colin Cowherd:

"Kevin Durant going to the Knicks is a massive mistake and it would be an utter disaster. The Knicks are poorly owned, the roster is anemic, and the front office is totally unproven. Kevin Durant clearly has nothing to prove to Kevin Durant, he's told us that, so who is he trying to prove it to?? When you seek validation from others it never ends well. It's a classic mistake and this is going to end terribly."
Listen to Colin Cowherd react to the news that Golden State Warriors superstar Kevin Durant is opting out of his one-year player option and officially becoming an unrestricted free agent.
No one believed Durant would actually accept the option, but it does feel a lot like the first step of the impending divorce between one of the game's best players ever and one of the greatest dynasties ever.
Durant has reportedly distanced himself from the franchise out of resentment towards the team's medical staff and their handling of his 'calf injury' that quickly turned into an apocalyptic Achilles rupture.
Check out the audio below as Colin explains why Durant would be making a catastrophic mistake by leaving one of the NBA's most well-run franchises to join a Knicks team, reportedly the frontrunner to land KD, who has been one of the most incompetent run teams in North America the last 20 years.