Lakers Will Reportedly Sign J.R. Smith After He's Likely Waived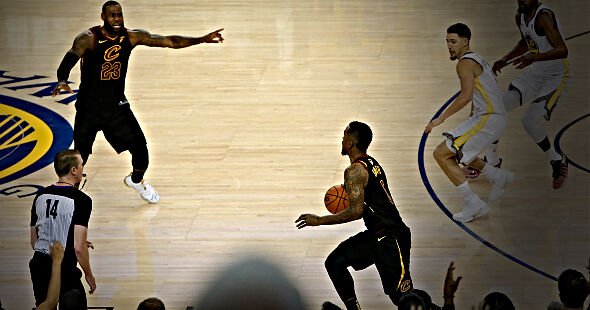 Chris B. Haynes:

"J.R. Smith played in Cleveland with LeBron and helped LeBron win a championship. Cleveland is trying to trade J.R. and whichever team trades for him right now will most likely be waiving him. If he's waived it's my belief he will end up with the Lakers. He has a clause in his contract that if by the end of this month if he's not traded his contract for next season will be entirely or mostly guaranteed which is why Cleveland is trying to do something for him now in a trade."
Senior NBA Insider for Yahoo Sports Chris B. Haynes believes Cleveland Cavaliers shooting guard J.R. Smith will likely end up in the crosshairs of the Los Angeles Lakers very soon, as the depleted roster looks for all new pieces to rebuild their roster with.
The former Sixth Man of the Year who was once one of the NBA's best sharpshooters, is coming off his worst statistical season of his career when he shot just .308 from three-point range. Haynes, however, believes Smith could be a potent entity if he's given a chance to play alongside LeBron James on a franchise that actually has a pulse.
Haynes says he believes there is an overwhelmingly high chance JR Smith is waived either by Cleveland or a team who trades for him with his bloated $14.2 million contract guaranteed if he's still on the roster by this Sunday.
Smith has 15 years of NBA experience and will turn 34 on September 9th.