Report: Knicks Will Look to DeMarcus Cousins if They Miss On Kevin Durant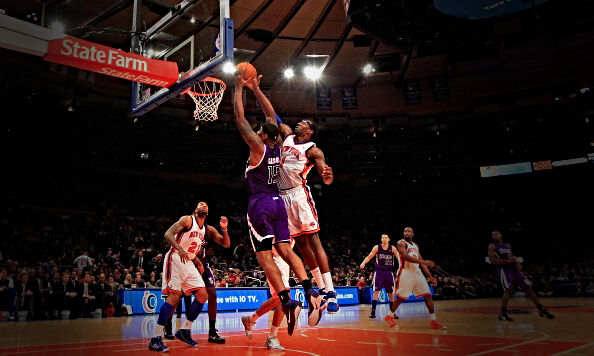 Marc Stein:

"The Knicks are weighing the prospect of extending a considerable one-year offer to Warriors free-agent big man DeMarcus Cousins if they miss out on top target Kevin Durant, league sources say."
NBA Insider Marc Stein of ESPN and The New York Times is reporting that the perpetually desperate New York Knicks have an alleged back-up plan if they miss out on superstar free agent Kevin Durant.
Stein says the Knicks are targeting former Golden State Warriors center DeMarcus Cousins, who was once one of the game's best players with the Sacramento Kings.
Cousins has seen serious injuries derail his once elite career, but the soon-to-be 29-year-old did average 16.3 points in only 25.7 minutes with Golden State that acted as a pleasant rehabilitation period for the often derided personality who has been one of the game's biggest enigmas since he entered the league a decade ago.
Durant has long been connected to the Knicks the past few months, with reports of his close relationship with New York assistant coach Royal Ivey acting as a major kicker. Durant is the godfather to Ivey's daughter and the two former Texas Longhorns have been close since being teammates on the Thunder.
Cousins is not expected to be in the running for any long term deal but Stein is reporting the Knicks would be offering a one-year deal worth a considerable amount.