Ex-Raptor Lou Williams Says American Players Don't Like Playing in Toronto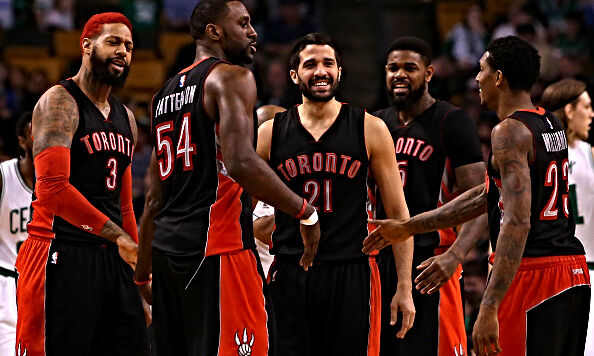 Lou Williams:

"I don't think they'll ever sign free agents up there. Their problem will be trying to KEEP guys there… Once you're there, you'll love playing for the Raptors and love playing for the country, but by the fourth or fifth month into the season, you're just like damn man, I wanna go home. When you play in Toronto you feel like you're playing overseas. We can't wait to go on the road sometimes just to be in America. Little sh*t you don't think of, like channels on your TV, phone bill; you gotta get a Canadian bank account… that sh*t is hard and you're raising your kids in Canada. Once you get there it's dope but it's hard keeping guys there."
Three-time Sixth Man of the Year winner Lou Williams, joined Gilbert Arenas' 'No Chill Podcast' Wednesday talking about how the city of Toronto factors into free agency as a suitable backdrop for players.
The 32-year-old Williams, who played with the Toronto Raptors for the 2014/2015 season told the podcast that playing for the Raptors seems awesome when you first get to experience how the entire country of Canada supports their only NBA franchise, but says an extended stay in another country can be taxing for American-born players.
Williams says playing in Toronto can sometimes feel like 'playing overseas' and explains how things as simple as phone bills, television channels, and bank accounts can even be challenging for Americans making the move to Canadian life.
Check out the segment below and also the full interview.