Doug Gottlieb Says D'Angelo Russell is the 'Fools Gold' of Free Agency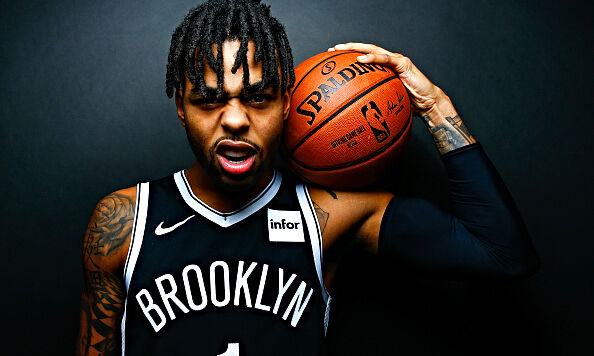 Doug Gottlieb:

"Not all that glitter is gold and I think D'Angelo Russell is FOOL's GOLD. He's a high volume shooter. Even though he had some unbelievable performances with the Nets, he was in the PERFECT situation. Playing with a team which values threes, playing with a team which let him do whatever he wanted, playing with a team of guys who are overachievers, and a team that covered for his weaknesses at the defensive end. Were the Nets great? No. Did they beat the elite teams? No. If he was so good then why would they rather have Kyrie than him if Kyrie has all this baggage to his name??"
Listen to Doug Gottlieb explain why he thinks restricted free agent D'Angelo Russell is one of the most overrated targets of the summer, as the Brooklyn Nets expectedly issued Russell a qualifying offer as an insurance policy if they fail to sign available superstars Kevin Durant and Kyrie Irving.
Russell is coming off his best statistical season as a pro as he resurrected his career as a Net in the wake of the fallout from the bizarre incident involving Nick Young and Iggy Azalea.
Russell averaged a career-high in points (21.1), assists (7.0), and three's (2.9 per game), but Gottlieb wonders if Russell is so good, then why has the team done so much flirting with problem child Kyrie?
Check out the audio below as Doug explains why everything worked out perfectly in Brooklyn and details why he doesn't think D'Angelo would hold much value elsewhere.