Fox Sports Radio Host Has Epic Rant of How Bad an Owner Michael Jordan Is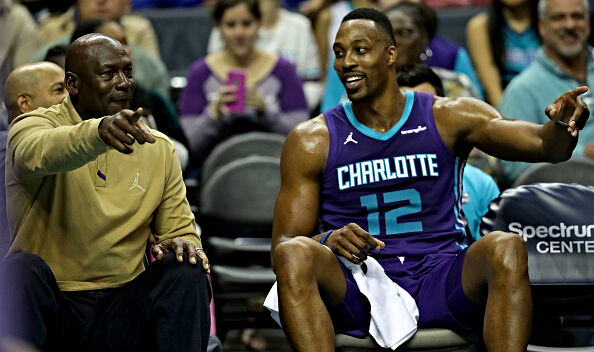 Jason Smith:

"We don't give attention to how bad an owner from the basketball side that Michael Jordan has been since he took over nine years ago. He's had 11 lottery picks and the only one that stuck was Kemba Walker who he's now ready to move on from. He has been TERRIBLE. In nine years they have made the playoffs twice and lost in the playoffs both times. He should be in the news all the time like Magic Johnson trying to get people to play in Charlotte but he's been INVISIBLE."
Listen to Jason Smith rant about how awful an NBA owner Michael Jordan has been since he acquired controlling interest with the team in 2010.
Since then the team has gone to the playoffs just twice, both first round exits, and finished under .500 in six of those eight.
In Jordan's second season in 2011/2012 the then-Charlotte Bobcats went 7-41, finishing the lockout shortened season with the worst single-season winning percentage in NBA history.
Oh yea, and this. The list of lottery picks not named Kemba Walker MJ is responsible for:
Adam Morrison, Brandon Wright, D.J. Augustin, Gerald Henderson, Michael Kidd-Gilchrist, Cody Zeller, Noah Vonleh, Frank Kaminsky, and Malik Monk.
Check out the audio below as Smith points not only to Jordan's inability to draft, with Kemba Walker being the only lottery pick who has blossomed, but the fact he's one of the most popular athletes of all time and still can't even get players to sign there.