Ric Bucher Says Kyrie Irving is Not Interested in Signing With Lakers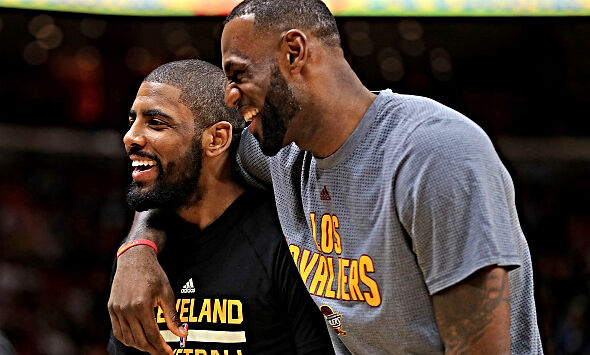 Ric Bucher:

"I feel like the talk about Kyrie going to the Lakers is being more driven by the team than it is Kyrie. They can go after Kyrie all they want but everything I've heard is that Kyrie is set on being in New York and the pecking order would be Brooklyn, Knicks, and Lakers. Going to the Lakers in this stage would be the last resort."
Listen to NBA insider Ric Bucher explain to Jason McIntyre why he doesn't think the Los Angeles Lakers are realistically in play for superstar free agent Kyrie Irving.
The rumors around Irving's free agency have revolved around Irving returning to the East Coast where he grew up and attended high school at, but his name had been linked to Kevin Durant for months, as the close friends had reportedly been in contact with each other about teaming up.
The Brooklyn Nets had been the front-runners the entire offseason but there had been vague unsubstantiated reports that the Lakers front office was making an aggressive recruiting pitch for the biggest free agents and that Irving had interests reuniting with former teammates LeBron James. Bucher believes were bogus rumors being leaked by the team themselves
Irving's messy breakup with the Celtics and city of Boston doesn't seem to be turning other teams off.
Check out the audio below: