Clay Travis Thinks Antonio Brown Might Be Suffering From CTE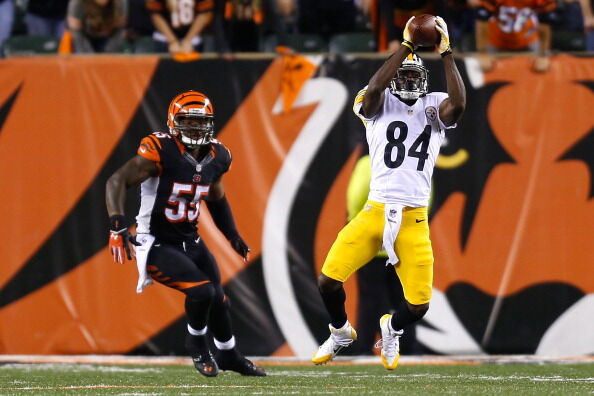 Clay Travis:

"This is a really legitimate sign that Antonio Brown has been wearing the wrong helmet for too long. I don't know what you do if you are Jon Gruden and Mike Mayock, but 'Crazytown' has come to your team and you've given him $33 million guaranteed. I mean this honestly, I think there has to be some fear that he's gone off the reservation and might have CTE already. He's taken a lot of hits over the years at wideout; is it possible he's starting to manifest some of the signs of CTE at this point in his career? Is it crazy to me based on his behavior to think CTE might be involved in some way??"

(FULL Audio at Bottom of Page)
Listen to Clay Travis explain why he thinks Oakland Raiders superstar wide receiver Antonio Brown has taken part in one of the most bizarre off-seasons in NFL history.
The enigmatic All-Pro had a week that saw him miss time from an inexplicable frostbite injury, then had him mysteriously go 'radio silent' during his injury rehab, that was topped off with Brown refusing to play football ever again if the league didn't let him wear a helmet that was no longer certified by the league safety boards.
Check out the audio below as Clay speculates if there is something else that is causing Brown to act so irrationally.