Colin Cowherd Says Sam Darnold Will Dominate the NFL the Next Decade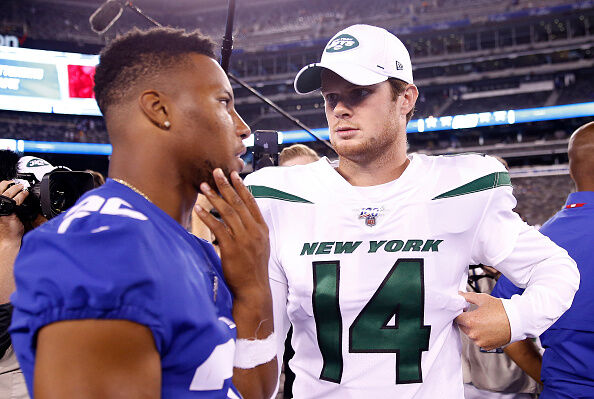 Colin Cowherd: "In the last three years there have been 11 quarterbacks drafted early: Kyler Murray, Daniel Jones, Dwayne Haskins, Baker Mayfield, Sam Darnold, Josh Allen, Josh Rosen, Lamar Jackson, Mitch Trubisky, Deshaun Watson, Patrick Mahomes… There are two that I LOVE. Over the next 12 years Mahomes will be the best over all those quarterbacks and Darnold two. The last four games of last year Pro Football Focus rated Sam Darnold the highest rated quarterback in the league, with NOTHING to work with, and was the youngest Week 1 starter since the NFL and AFL merged. He's a BABY. Mahomes is the best buy and Darnold is second." (FULL Audio at Bottom of Page)
Listen to Colin Cowherd explain why he thinks New York Jets quarterback Sam Darnold will soon be the NFL's second best quarterback behind Kansas City Chiefs MVP Patrick Mahomes, as Cowherd details why he thinks Mahomes and Darnold will be the game's two best signal callers over the next 12+ years.
Colin has long been a loyal Darnold supporter and is ready to push his chips towards the middle of the table once again, after an offseason in which the Jets finally fortified the second-year quarterback with legitimate offensive line talent and one of the NFL's most dangerous slot receivers.
Check out the audio & video below as Colin tells everyone to BUY Darnold's stock early while they can still afford it.