Former Colts Teammate Pat McAfee Doesn't Think Andrew Luck Will Play Again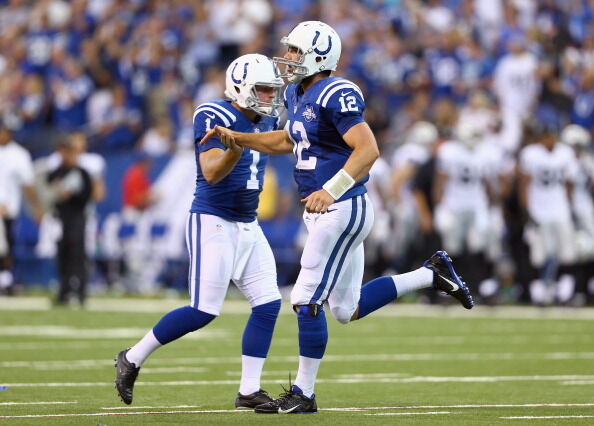 Colin Cowherd:

"Do you think there is a chance that Andrew Luck come out of retirement?"
Pat McAfee:

"If you look at him now, his body is much smaller, and to play the way Andrew Luck plays he has to be an Avatar and be a physical specimen. Not only does he have to get mentally to the right place –– he seems exhausted from battling rehab, which can be a lonely thing if you're battling year in and year out –– but physically he's going to have to get back in the game as well. I don't think he'll play again and I think he'll be able to get competitive juices somewhere else. He's the smartest human I've ever been around but I'm not sure he's ready to go through the entire physical toll it takes to get back into shape to be game ready, and the mental toughness he has to get back into as well. He's going to enjoy his life."

(Full Audio at Bottom of Page)
Listen to former Indianapolis Colts All-Pro punter Pat McAfee join The Herd to discuss the stunning retirement of four-time Pro Bowl quarterback Andrew Luck.
The shocking exit is already being footnoted as one of the most unexpected departures in sports history.
McAfee, who was Luck's teammate in Indianapolis from 2012-2016, says he doesn't believe Luck will ever return to the NFL. McAfee cites the difficulty it would take for Luck to not only heal spiritually from the loneliness and isolation injury rehab can induce, but also be able to bounce back physically as well, as Luck endures as much contact as any quarterback in the NFL.
Check out the full interview below: