Report: USWNT Hero Carli Lloyd Received Offer to Kick in NFL Preseason Game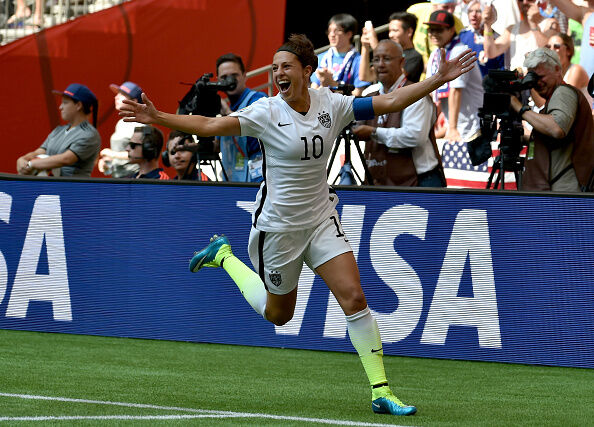 Carli Lloyd's Trainer:

"Today, she got another call from another NFL team. The one that called today, I don't want to say who it is, was willing to put her on the roster for their next game. She was told she could play on Thursday, the NFL game, but she is playing Thursday with the National Team, so that was the conflict. We are thinking about what it would do to the sport itself, and every sport at every level. She would be the first female that's really playing with males, and what would it do to the whole equality issue."
Days after United States Women's National Team Hero Carli Lloyd drilled a 55-yard field goal at Philadelphia Eagles training camp, Lloyd has reportedly received interest from NFL teams who were legitimately willing to let the two-time FIFA Player of the Year dress in a preseason game.
Lloyd's trainer, James Galanis, told Fox Sports on Monday that Carli was approached by one NFL team who offered a spot for her on their team in the next wave of preseason games on Thursday night. Galanis didn't specify which team it was but every team in the league plays their fourth and final preseason game that night.
Galanis said Lloyd was seriously considering the unprecedented crossover, but the National Team has a game that night in a friendly against Portugal.
No woman has ever appeared in an NFL game, but a handful have made the jump to big-time college football. Katie Hnida became the first woman in history to score a point in an NCAA Division I-A game when she kicked an extra point for New Mexico in 2003, but was most remembered for her tumultuous times with the University of Colorado in 1999.