Why Andrew Luck's NFL Retirement Will Only Be Temporary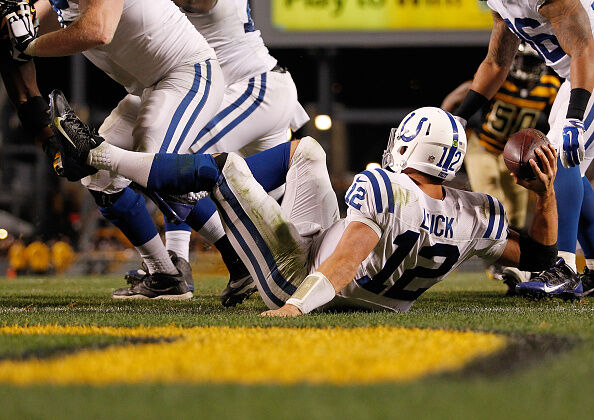 Jason Smith:

"I can't see this as a real retirement for Andrew Luck. I get he's frustrated but this decision was reportedly decided in 'ten days'. I'm sure believes he's done but like any good young athlete, they'll get away from the game for a year, heal up, and his body will feel good. He's been about football for the first 29 years of his life. They had a Super Bowl team potentially this year and NOW he's done and this is how he retires and goes out?? I don't see it. He's frustrated but in a year he'll be 30 and feeling great and be ready to come back."

(Full Audio at Bottom of Page)
Listen to Jason Smith explain why he believes the retirement of the now-former Indianapolis Colts quarterback Andrew Luck will be a temporary one, as the 29-year-old is shockingly hung up his spikes up after six NFL seasons.
Jason understands why Luck would want to walk away from football for instant relief and alleviation of all the stressors the game had brought him during his tumultuous injury rehab, but questions if Luck will still feel the same way in a year when he could possibly be full re-healed and mentally refreshed.
Check out the audio below as Jason explains why Luck will be back in a year, whether it's with the Colts or another team.