Antonio Brown is More Valuable than Mike Mayock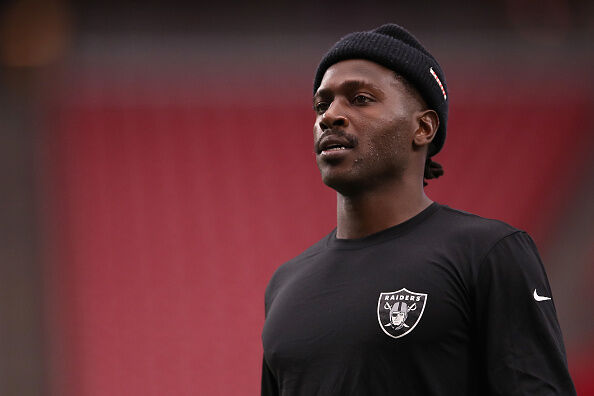 Ben Maller:

"Seriously, real talk, if you had to pick one guy to throw off the boat, Mike Mayock or Antonio Brown, who are you picking?? I'd fire Mayock and give HIM the pink slip. How valuable is Mayock, really? If Antonio Brown is the 70 inch television, Mayock is the like packing peanuts. AB is has temper issues and lives in parallel universe but a lot of NFL players are like that. He's not the spawn of Satan!"

(Full Audio at Bottom of Page)
Listen to Ben Maller explain why the Antonio Brown/Mike Mayock saga isn't what it seems, just 24 hours after ESPN's Adam Schefter and NFL Network's Ian Rapoport put on a fireworks display of breaking news updates on the unraveling of AB's tenure with the Raiders.
Brown and Mayock reportedly almost came to blows when Mayock called Brown out for publicly posting a letter to Instagram that he wrote Brown informing him of fines they were planning to levy against him for missing team activities. The Raiders were then contemplating suspending Brown and voiding all $30 million of his guaranteed contract.
Check out the audio below as Maller details why he can't believe that the Raiders would let such an irrelevant non-winner like Mike Mayock hold the cards to the fate of one of the NFL's best players. Maller says maybe the team should fire MAYOCK.