Kyler Murray Doesn't Deserve Any Praise For Week 1 Comeback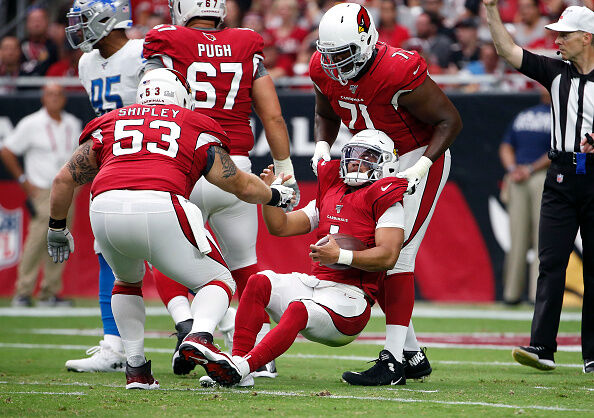 Ben Maller:

"All the media is doing is pumping up the legend of Kyler Murray. Alligator arms Murray had one of the worst debuts I can recall in recent NFL history. The Cardinals tied a bad Lions team who tried to give the game away. I'm trying to wack away all these Murray fan boys with a stick. They were trailing because of HIS football negligence. He had 31 bad plays :Interceptions + incompletions + sacks + fumbles in 30 minutes of possessions. We have a new nickname for Kyler – 'Mistake-a-Minute Murray'. We're supposed to kiss his a**?? The Murray fanboys and lemmings are so pathetic. It was underwhelming and embarrassing."

(Full Audio at Bottom of Page)
Listen to Ben Maller explain why he doesn't believe Arizona Cardinals rookie quarterback Kyler Murray deserves any praise whatsoever for his fourth quarter comeback that saw the team make up a 24-6 deficit in the final 11 minutes to tie the Detroit Lions.
Murray's debut was nearly universally revered but Maller wants to remind you that Murray was just 29 of 54 throwing the ball and was sacked five times. With a passer rating of only 75.2 and a QBR of just 28.5, Maller believes Murray's premiere was a dud.
Check out the audio below as Maller details why he's not jumping on the Murray bandwagon any time soon.