Colin Cowherd: The Saints Weren't a Good Team Even With Drew Brees Healthy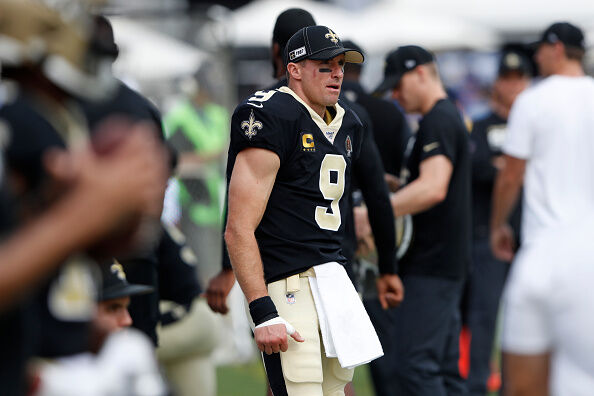 Colin Cowherd:

"For the last 15 years in the NFL there have been three consistent things: New England wins, Cleveland is dysfunctional, and the Saints offense is dynamic... But it hasn't been dynamic since post-Thanksgiving last year and we just can't wrap our brains around it. Since Week 13 last year the Saints offense hasn't even been average, it's been BAD. 22nd in points, 19th in yards, and 20th in yards per play; and a lot of those games were at home. This is an eroding brand and Drew Brees does not throw the ball down the field, and neither does his backup Teddy Bridgewater. This is an offense that is not very dynamic. They're 0-7 against the spread in their last 7 games. What does that tell you? The fans are betting on a brand and that's not the reality. We've been so caught up in their brand, which has been so dynamic and so strong for years that we just can't admit that what we're watching now is a pop-gun offense. Even Dak throws the ball better down the field. Everyone blames the refs, but this football team with or without Brees is not the same, and don't scare anyone offensively anymore." (Full Video at Bottom of Page)
Listen to Colin Cowherd explain why he was never on the New Orleans Saints bandwagon heading in 2019 after a 2018 season where the Saints infamously came within a couple plays, and a catastrophically erroneous pass interference call from going to the Super Bowl.
Drew Brees will miss the next six weeks at the very least with a serious thumb injury, but Colin says he was never a believer in the Saints even with Brees, as Colin predicted before the season that the Saints wouldn't make the playoffs.
Colin says the Saints have been slowly fading since Thanksgiving last season and their fun-and-gun offense we've been gotten accustomed to the last decade has turned into an ugly exercise in futility of dinking and dunking.
Check out the video below as Colin says we've gotten too enamored with the Saints 'brand' and are not realizing that it's an eroding franchise.