Eight NFL Teams Whose Seasons Are Already Over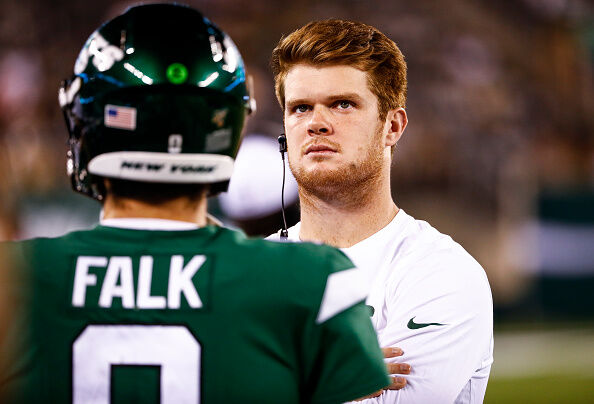 Eight NFL Teams That Are DONE & FINISHED According to Doug Gottlieb.

(Full Audio at Bottom of Page)
Listen to Doug Gottlieb detail the eight NFL teams that he thinks are already eliminated from playoff contention just two weeks into in a season that is going down as one of the most infamous in quarterback history.
Pittsburgh Steelers: "The Steelers are already 0-2 and now they have a first time starter in Mason Rudolph who is going to replace Ben Roethlisberger? STOP IT."
Cincinnati Bengals: "Bengals are 0-2 and we never expected anything from them."
Jacksonville Jaguars: "They lost Nick Foles and now Jalen Ramsey is trying to fight their head coach."
New York Jets: "They won't have Sam Darnold for several weeks, they're all banged up, and they're also THE JETS."
Arizona Cardinals: "They don't have a very good defense and their offense is 'interesting'. They aren't winning that division and they aren't going to the playoffs."
Washington Redskins: "Their best quarterback is sitting next to their owner and might never play quarterback again."
Miami Dolphins: "Could be one of the worst teams we've ever seen."
Denver Broncos: "Have already lost to the Raiders and are winless in a division that gives you the Chiefs and Chargers."