Tom Brady's Career Has Now Far Surpassed Michael Jordan and Wayne Gretzky's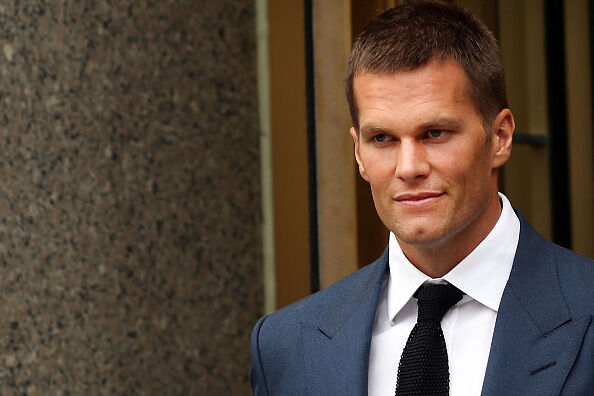 Colin Cowherd:

"We've always considered the most dominant team sport athletes in my lifetime to be Wayne Gretzky in hockey and Michael Jordan in basketball… It's not close anymore, Tom Brady has lapped both Jordan and Gretzky. Gretzky's last 12 years he never won, and he never won a Stanley Cup without Mark Messier. Michael Jordan never won without Scottie Pippen… Brady doesn't have that. Bill Belichick? He was fired in Cleveland and was 5-11 in New England with Drew Bledsoe. The gap between Brady and Jordan/Gretzky is now LAUGHABLE."

(Full Video at Bottom of Page)
Listen to Colin Cowherd explain why he thinks Tom Brady has far surpassed Michael Jordan and Wayne Gretzky as the greatest team sport athlete of all time, and thinks the gap between Brady and the other two legends is not even close.
Colin referenced an interview Aaron Rodgers had on 'The Dan Le Batard Show' where Rodgers laughed off Brady's critics who tried to hint he was slowing down.
Not only is Brady not slowing down, but the 2019 New England Patriots may just be the greatest team Brady has ever led.
Check out the video below as Colin details why he thinks Brady has lapped MJ and 'The Great One' on the greatness scale.