Colin Cowherd Says Daniel Jones' Presence Alone Gave the Giants Hope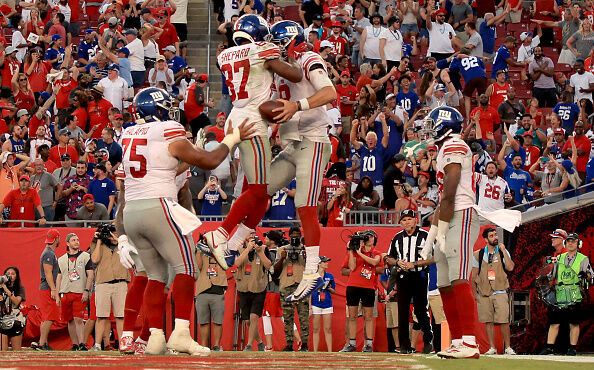 Colin Cowherd:

"If you're down 28-10 to Tampa with Eli Manning –– we've seen this for years –– there's no juice on the field, guys don't play as hard, they're tired, routes aren't as crisp, and they don't block as hard… But all those Giants players have been on those practice fields and been in those OTA's with Daniel and seen how he can run. With Eli. there were games where you fell behind and knew you were just going to settle for field goals. Football is hard, and you need 'JUICE' especially when you're rebuilding and your offensive line is bad... And that's what Daniel Jones gives you. The Giants have their quarterback."

(Full Video at Bottom of Page)
Listen to Colin Cowherd discuss Daniel Jones' heroic victory over the deflated Tampa Bay Buccaneers, as a routine 34-yard-field goal miss at the buzzer handed Jones his first win in the NFL, and one of the most memorable Giants wins of the decade.
Colin says Jones electrified an aloof Giants team that would have packed it in down 28-10 at the half if Eli Manning was their quarterback. Colin says Jones' refreshing mobility and creative play-making ability jolted a Giants team that was always used to a predictable Eli who was one of the league's most immobile statues in the pocket, and a guy who made the Giants offense one of the most predictable in the NFL.
Check out the video below as Colin details why the Giants found their quarterback of the future and said Jones' energy reminded him of Kyler Murray and the Cardinals, with their 'never say die' playmaking always making their teams believe it's never over.