Clay Travis Says Clemson is Not a Top 10 Team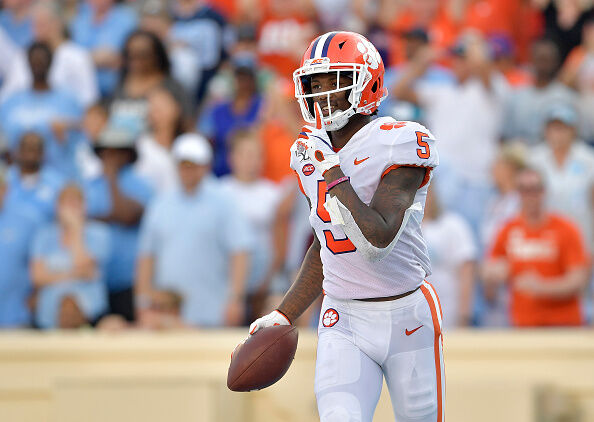 Clay Travis:

"Given how bad the ACC has been, they won't get a mulligan into the college football playoff if they lose. I don't think neither Clemson or Alabama has looked like one of the four best teams in college football. Sometimes when you go on the road you see crazy outcomes. You turn the ball over, you get a punt blocked, have a punt returned for a touchdown, the defense scores… There's a lot of ways the scoreboard may not reflect what the actual game reflected, but UNC played Clemson straight up and even. Is there even a top 50 team in the ACC besides Clemson?"

(Full Audio at Bottom of Page)
Listen to Clay Travis explain he's not a big believer in the undefeated defending National Champion Clemson Tigers after their narrow victory against an ill-equipped North Carolina Tar Heels team who had already lost a game this season to Appalachian State.
Clemson escaped in the dying minutes on Saturday, 21-20, after a failed two-point conversation by North Carolina with 1:17 to play.
Clay didn't have Clemson ranked in this week's Outkick The Coverage Top 10, and says Clemson better not stumble the rest of the season versus a consecutive string of unranked opponents, because the College Football Playoff Committee isn't letting a one-loss Clemson get into the playoffs from of the miserable ACC.
Listen to the audio below.