New York Jets Have a Legitimate Chance to Go 0-16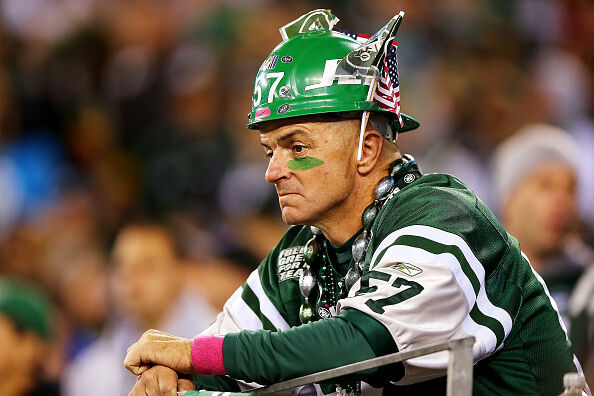 Jason Smith:

"Things are already REALLY bad for the Jets. They're going to lose to the Eagles, Cowboys, and Patriots the next three games and are going to be 0-6. Adam Gase is no longer getting a pass and shouldn't because other teams have had to make due with surprise injuries; the Jaguars are just fine with Gardner Minshew, and the Steelers just won with Mason Rudolph. Gase can't even make this team competitive and has injected the team with no energy, no creativity, and nothing that tells me that he is an offensive genius. With this season getting so ugly could they shut Darnold down? Absolutely. Could they trade Le'Veon Bell at the deadline? Gase never wanted Le'Veon anyway. The Jets could suddenly go 0-16."

(Full Audio at Bottom of Page)
Listen to Jason Smith explain why he thinks the New York Jets, at one point a popular pick to be a darkhouse playoff team out of the AFC, are officially on the clock at possibly going 0-16.
Quarterback Sam Darnold's unprecedented Mono diagnosis was a catastrophic blow to the revamped offense with additions of Le'Veon Bell and Jae Crowder, especially because it was an offense that was specifically tailored to Darnold's skill sets.
With teams like the Saints with Teddy Bridgewater, and Steelers with Mason Rudolph boasting capable backups that could emulate their systems, the Jets watched Trevor Siemian break his ankle after only a handful of plays versus the Browns in Week 2, and then third-stringer Luke Falk fill in to post an unsightly 18.6 QBR against the Patriots in Week 3.
Check out the audio below as Jason details why Darnold's absence, which could potentially stretch the next three games against powerhouses Philly, New England, and Dallas, could leave the Jets 0-6 and looking to possibly shut down Darnold for the rest of the season and have a fire sale with all of their assets, including Le'Veon.