Colin Cowherd Says Dak Prescott's Future Earnings Are Plummeting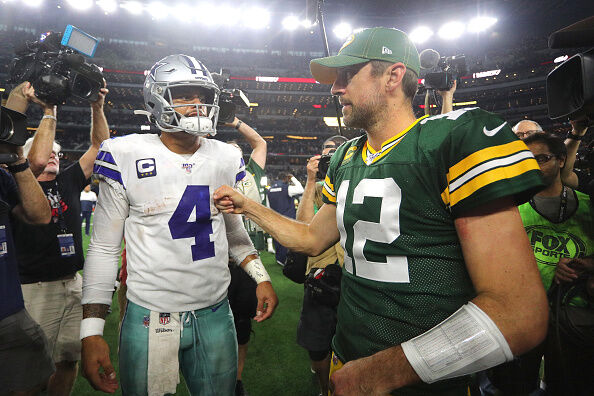 Colin Cowherd:

"If I owned a sports team, I would pay very few top dollar and only when I had to. I'll pay LeBron, Patrick Mahomes. Sometimes time works in your favor and sometimes it doesn't. Dak is losing money in his negotiation. He's clearly 'a' piece, but not 'the' piece. You can win divisions and games, but to get into the trophy rooms you need unique, special, Hall of Fame talents. Dallas and Green Bay played last night and you saw two levels of quarterbacks. One has won a Super Bowl and might win another. With Dak, the film and your eyes don't lie."

(Full Audio at Bottom of Page)
Listen to Colin Cowherd explain why he thinks Dallas Cowboys quarterback Dak Prescott has been exposed the past couple weeks against NFC juggernauts New Orleans and Green Bay, as the previously undefeated and invincible Cowboys have been punched in the mouth in consecutive Sunday Night Footballs.
Colin says it's becoming blatantly apparent that Dak is not passing the 'eye test' on being a $35 million quarterback, as it was reported that Prescott had turned down an offer from the Cowboys that would have netted him $30 million per year.
Prescott is a dominant 35-18 for his career, with a pristine passer rating of 97.0, but has done so on arguably the NFL's best roster, that includes an elite offensive line and powerful running game.
Colin doesn't think Dak is worth $35 million+ because he reserves those contracts for guys who can actually win Super Bowl trophies, not just NFC East division titles.
Check out the audio below as Colin details why he doesn't think the Cowboys will ever win a Super Bowl with Dak.