Colin Cowherd: Panthers Were Done With Cam Newton Long Before Kyle Allen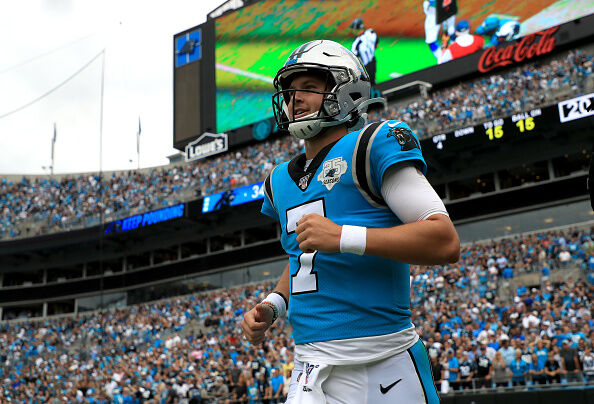 Colin Cowherd:

"Is Kyle Allen better than Cam Newton? No, he's not as talented. Allen is more of a Mike Conley type of distributor who gets the ball to the right people, whereas Cam is more of the star. Employers move off employees privately, way before they move off them publicly. I think privately half that building is ready to move off Cam… The Chiefs moved off of Alex Smith well over a year before they OFFICIALLY moved off him. Smith lost a home playoff game to the Steelers in 2017 where the Chiefs defense didn't even allow a touchdown and they still lost. It was that day they decided they were moving off Alex Smith and drafted Mahomes. They weren't going to kick Smith out of the building, as he was a good guy and would mentor Mahomes the next year, but they made a decision that day it was time to move off Smith. The Giants made the decision to move off Eli Manning when they started 1-7 last season. Half the building has moved off Cam."

(Full Audio at Bottom of Page)
Listen to Colin Cowherd explain why he thinks the Panthers decided to move off Cam Newton way before rookie Kyle Allen shockingly began leading the team on a win streak.
Since winning the MVP in 2015 after a 15-1 season, Newton is just 23-23 since.
Colin compares the awkward situation to Carolina to Alex Smith's exit in Kansas City. Colin believes when the Chiefs lost in the AFC Wild Card round to the Steelers in January of 2017, that was when KC decided it was time to start planning the breakup. That breakup consisted of drafting Patrick Mahomes but still letting Smith have another year as the starter, which culminated in the Chiefs once again getting knocked out in the first round by the Titans.
Colin says Carolina was finished with Cam last season when his injuries started to mount and his downfield accuracy started to wane.
Check out the full audio below.