Rob Parker Says Patrick Mahomes is Overrated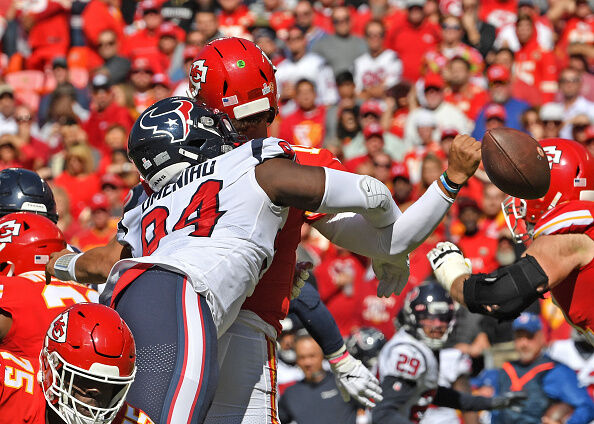 Rob Parker:

"Chris Broussard was acting like Patrick Mahomes was going to throw 50 touchdowns again. He's on pace for 39. Chris is the 'Prisoner of the Moment' king who shot his bullets before he should have. You had him crowned as 'Jordan-Esque'. He ain't no Jordan-Esque. He's not this unstoppable quarterback."

(FULL Video at Bottom of Page)
Listen to Rob Parker explain why his co-host and many other members of the mainstream media were way too quick jumping the gun on anointing Kansas City Chiefs quarterback Patrick Mahomes the NFL's next iconic quarterback.
Being labeled the league's best quarterback was one thing, but Chris Broussard at one point a couple weeks ago said on The Odd Couple that Mahomes was 'Jordan-Esque' and reminded him of Michael Jordan when he first came into the league and was putting up never-before seen numbers but wasn't winning championships.
After throwing for Fifty touchdowns in his first season starting, Mahomes has dropped back down to earth a tad, still on a torrid pace, but this year 'only' being projected for 39 on a pass-happy Chiefs offense playing for quarterback godsend Andy Reid.
Check out the audio below as Broussard and Parker fight over the potential of Mahomes as well the futures of polarizing players like Dak Prescott and Lamar Jackson.