The NFL Media Needs to Stop Overrating Lamar Jackson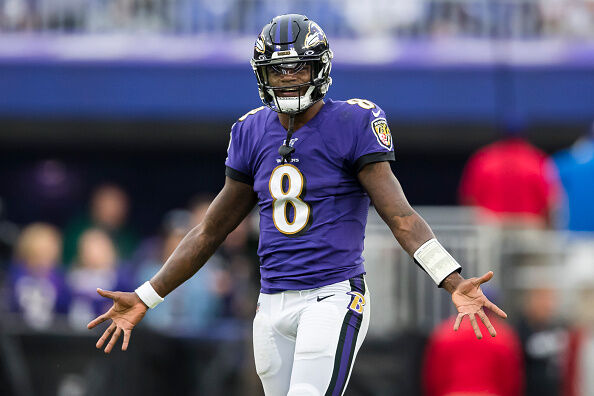 Doug Gottlieb:

"No one should be evaluated against how they play against the Bengals. If Lamar Jackson is on time and on schedule he's hard to stop, but you get to 3rd and 8 or 3rd and 10 and he has no chance. He looks like a world beater against bad teams. Let's take a breath, and let's see him after they face Seattle and the Patriots."

(Full Audio at Bottom of Page)
Listen to Doug Gottlieb discuss the NFL media's eternal obsession with hailing the play of second-year quarterback Lamar Jackson, during a season Jackson has led the Baltimore Ravens to a 4-2 record.
Despite Jackson accounting for the league's 6th best QBR and on pace to rush for well over 1,000 yards, Jackson's passing proficiency has still been a major topic of conversation, as the debate over his NFL potential never came down to his athleticism and running ability, but his presence in the pocket and his threat to connect on targets down the field.
Check out the audio below as Gottlieb is not buying Jackson's numbers in wins over lowly Miami, Arizona, Pittsburgh, and Cincinnati, as Gottlieb has long been under the belief that Lamar is simply not a capable passer on anything further than a short pitch and catch.