Clay Travis: Lamar Jackson is Just Another Vince Young, Tim Tebow, & RGIII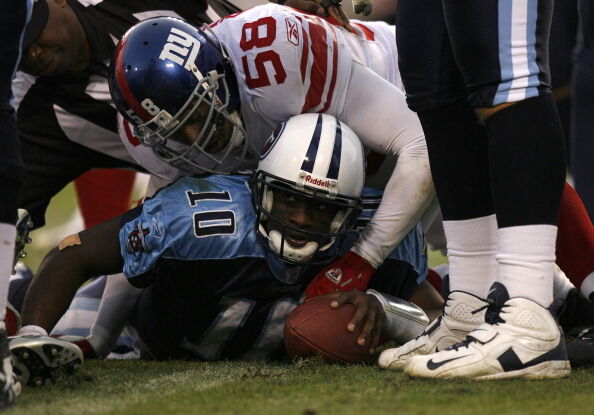 Clay Travis:

"It's off the charts insane that Lamar Jackson is even on the list of guys with odds to win the NFL MVP. Lamar Jackson is just the latest in a line of rushing quarterbacks. If they put the word 'RUSHING' in front of you, you're not going to have a long career in the NFL… He is a fun player to watch but I've seen this movie before –– Vince Young, Robert Griffin III, and Tim Tebow. Do you know what they said about those guys who were not consistently able to drop back and pass? 'ALL THEY DO IS WIN'. All three of them came in and took the league by storm early in their career. Eventually it came back to what it always comes down to in the NFL – a third down and eight passing league when you have to process information and the defense tries to confuse you and you have to throw for a first down. Lamar Jackson can't do it."

(Full Audio at Bottom of Page)
Listen to Clay Travis explain why he thinks it's absurd that Vegas betting lines are listing Lamar Jackson as a legitimate MVP candidate, despite the second-year starter leading his Baltimore Ravens to the top of the AFC North division.
Jackson is the NFL's most polarizing player, with seemingly half of the sport buying into the electric playmaker as one of the league's biggest stars, and the other half still hesitant to fall in love with a quarterback who does the vast majority of his damage on the ground.
Jackson is on pace to rush for 1,316 yards, which would easily shatter Michael Vick's single-season quarterback rushing record of 1,039.
After a rookie season in which Jackson didn't complete more than 14 passes in any game, he's made some strides in 2019; throwing for 11 touchdowns in 7 games and averaging 235.7 passing yards per game. However, he has just a 6/5 TD-to-INT ratio since he hit lit up the lifeless Dolphins in Week 1 (5 touchdowns), and he hasn't thrown a touchdown pass in two games. Jackson still hasn't completed 25 or more passes in an NFL game either.
Check out the audio below as Clay compares Lamar to Vince Young, Tim Tebow, and Robert Griffin III, as fellow elite running quarterbacks who won at a high level early in their careers, only to be exposed later on from their lack of pocket throwing ability.