Drew Brees Desperate to Return Because Saints Realize They Don't Need Him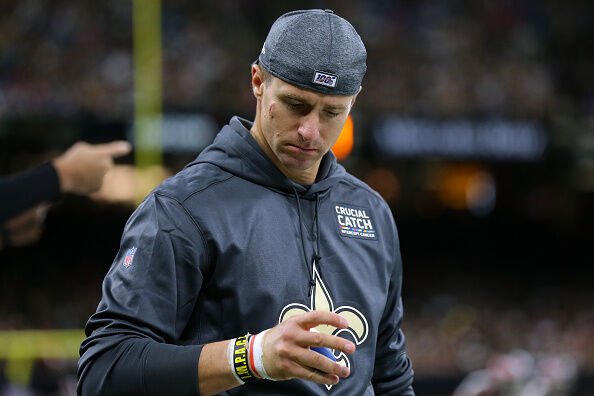 Jason Smith:

"Teddy Bridgewater now has the Saints at 5-0 with him as the quarterback… You can tell just by the itchiness to get back that Drew Brees doesn't want the Saints to know that they can continue to get along so well without him. He's a little nervous now and is starting to call the shots saying he's ready to come back. Bridgewater is the new toy and this is a Carson Wentz/Nick Foles type situation. Look at what's going on in with the Patriots right now. If they can push Tom Brady out of New England, they then could push Brees out, and that's why there's this nervousness and restlessness for him to get back. If Bridgewater gets to 8-0, 9-0, and 10-0, you REALLY think they're going to take him out??"

(Full Audio at Top of Page)
Listen to Jason Smith explain why he thinks Drew Brees has been so adamant this week in declaring his thumb okay to play in live action, as the future Hall of Fame quarterback continues to rehab from a serious thumb injury he suffered in Week 2 versus the Rams.
Ever since the injury, the Saints have looked completely invincible with backup quarterback Teddy Bridgewater who has gone 5-0 after replacing Brees.
Could the 40-year-old Brees have just gotten Wally Pipp'd by the 26-year-old former first round Minnesota Vikings draft pick?
Check out the audio below as Jason details why Brees is starting to feel restless and literally trying to force himself back onto the field knowing that his job security is unraveling with every passing week.