Joel Klatt: Ohio State, Not Alabama or LSU, is College Football's Best Team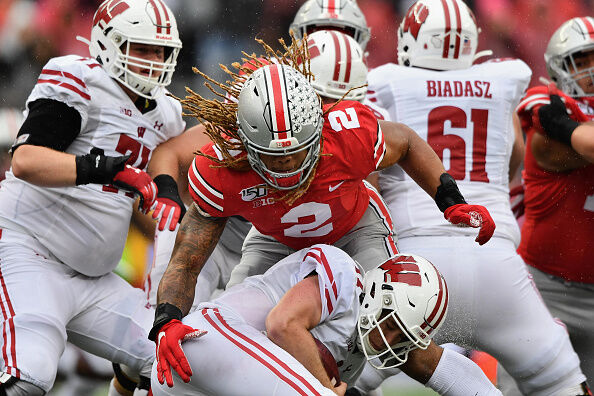 Joel Klatt:

"All you Alabama fans out there that want to harp on everybody that comments on any of the team in the country by saying 'WELL, WHO HAVE THEY PLAYED?!' I just want to throw out a stat for all the Bama fans out there...Did you know that Alabama has the worst strength of schedule as it relates to their opponent's winning percentage in the Power 5? Their opponents' winning percentage is .391, the WORST in Power 5 football. If I hear one more Alabama fan come up to me and ask me who Ohio State has played I'm just going to hold up a mirror and say 'WHO HAVE YOU PLAYED??'

(Full Audio and Video at Bottom of Page)
Listen to Fox Sports college football analyst and FS1 color commentator Joel Klatt join The Herd to explain to Colin Cowherd why Ohio State, NOT Alabama and LSU, is number one on his Top 10 rankings.
Klatt is raving about Buckeyes defensive end Chase Young, who Klatt says not only is the best player in college football with a chance to be selected no. 1 overall in next year's NFL Draft, but a guy with a legitimate chance to become the first defensive player since Michigan's Charles Woodson to win the Heisman.
Check out the audio and video below as Klatt tells Colin that he's so sick of Alabama fans complaining about Ohio State being a fake contender because they 'haven't played anybody' when Alabama has played the softest schedule of any Power 5 team.