Jimmy Garoppolo is Going to Haunt the New England Patriots the Next Decade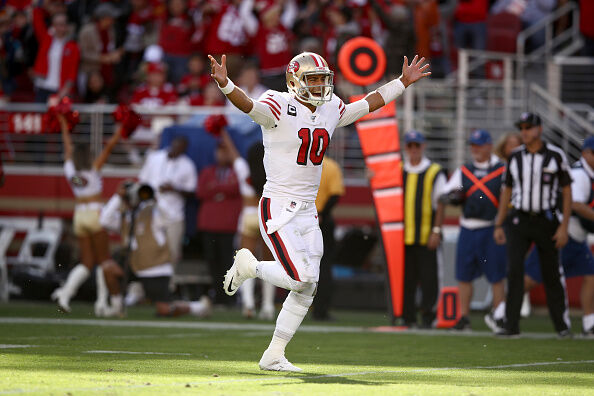 Rob Parker:

"If I'm a New England Patriots fan I'm sick. I'm watching my future play out in San Francisco. They have a 42-year-old tin man quarterback who has taken advantage of the easiest schedule in the league. I would have rather won with a young quarterback like Jimmy Garoppolo than a grizzled veteran who is on his last legs. Bill Belichick was so distraught when the Patriots gave away his hand-picked successor to Tom Brady. Garoppolo would have been 8-0 with this Patriots team too."

(Full Audio at Bottom of Page)
Listen to Rob Parker explain why Robert Kraft, Bill Belichick, and the New England Patriots fan base should feel sick to their stomachs that former Patriots backup quarterback Jimmy Garoppolo is now lighting up the NFC for the undefeated, 8-0 San Francisco 49ers.
Garoppolo was drafted in the second round of the 2014 NFL Draft (62nd overall) by the Patriots, but only started two games in three seasons.
After being traded from the Patriots to the 49ers on Halloween 2017 for a second round pick, Garoppolo has gone 16-2 as 49ers starter.
There were reports that Tom Brady pressured the organization to get rid of Garoppolo, who Belichick reportedly raved over and fought Kraft on when the idea came up of trading Jimmy G before his contract was up. It was alleged that Belichick was 'demoralized' when Garoppolo was traded to San Francisco.
Check out the audio below as Rob details why it could have been one of the worst trades in league history.