Frank Gore Does Not Belong in the Pro Football Hall of Fame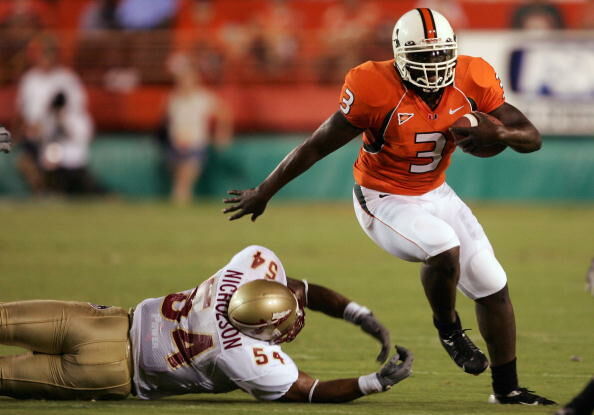 Ben Maller:

"Frank Gore is NOT an all-time great… This guy should NOT be in the Pro Football Hall of Fame. Gore was never 'truly great' and never led the NFL in rushing yards in a single season, never lead the NFL in touchdowns, never led the NFL in yards per carry, and never led the NFL in yards per game. Those are some pretty important categories that Hall of Fame running backs should at least show up in once. Longevity doesn't matter here. He's had ONE season over 1,250 rushing yards! ONE! That's 78.1 rushing yards per game over a 16 game season. He never won an MVP and was never a first-team All-Pro, so he was never the best at his position either. Pro Bowls don't matter, even Vince Young made a Pro Bowl! Frank Gore is JUST ANOTHER GUY. He had a good career but his career never rose to Hall of Fame worthy."

(Full Audio Below)
Listen to Ben Maller explain why he believes Buffalo Bills running back Frank Gore doesn't deserve to ever be enshrined in the Pro Football Hall of Fame, as the ageless 36-year-old is in the midst of his 15th season in the NFL.
Gore recently passed Detroit Lions legend Barry Sanders for third place on the all-time leading rushing list, which brought Gore's Hall of Fame candidacy to the surface once again.
Despite only Emmitt Smith (18,355) and Walter Payton (16,726) rushing for more yards than Gore (15,289), Maller thinks longevity alone shouldn't get Gore to Canton, considering Gore never led the league in any major category for any single season, never was an Offensive Player of the Year, never was a first team All-Pro (second in 2006), and only had one season rushing for over 1,250 yards (1,695 in 2006).
Check out the audio below as Maller details why Gore was a 'good' player who should not be remembered as an all-time great simply because he was healthy and stuck around long enough to pass running backs much more talented than him.