2018 Eagles Super Bowl Title is One of the Biggest Flukes in Sports History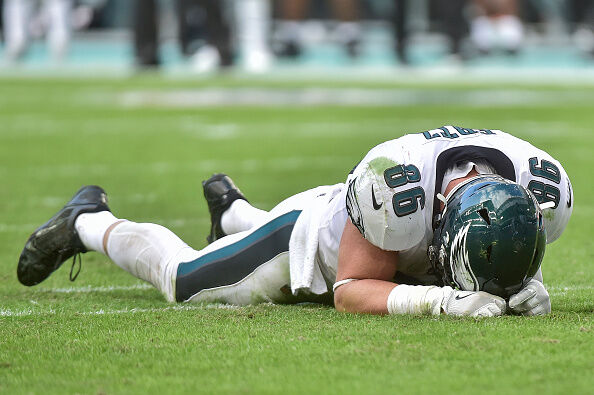 Doug Gottlieb:

"Think back to that Super Bowl year: Aaron Rodgers was hurt – that was the collarbone year. Tony Romo was hurt – that was the year he retired. Seattle was going through the beginning of the end with the 'Legion of Boom'. Sam Bradford's career ended early in the season that year with the Vikings. The Saints went out that year from the 'Minnesota Miracle'. The Falcons were dealing with their Super Bowl hangover. Sean McVay's Rams were making the playoffs for the first time. In order for the Eagles to have gotten to the Super Bowl that year they had to beat a Vikings team with Case Keenum, and a Falcons team who was terrible on the road. Nick Foles was coached by like five guys who have all been spread around the NFL since then, who were at one time ALL on one coaching staff."

(Full Audio at Bottom of Page)
Listen to Doug Gottlieb explain why the 2017/2018 Philadelphia Eagles will always be remembered as one of the most memorable one-hit wonders in sports history.
That year, of course, was when unlikely backup quarterback Nick Foles led the team to an improbable Super Bowl championship over Tom Brady's New England Patriots in one of the most exciting big games of all time.
Check out the audio below as Gottlieb details how everything fell into place for an Eagles team who ended up going 15-15 in their next 30 games including playoffs after the Super Bowl.