Colin Cowherd: 9-3 Green Bay Packers Are a Fake Contender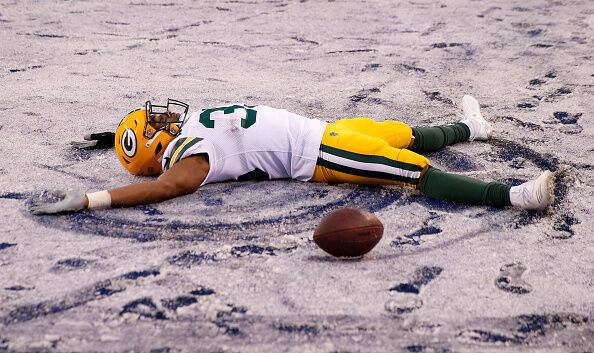 Colin Cowherd:

"I don't buy into the Packers this year. They've basically beaten Mitch Trubisky, Matt Moore, Kyle Allen, Daniel Jones, Joe Flacco, Dak Prescott, Derek Carr, and Kirk Cousins, and have faced a fairly weak group of quarterbacks. They're a finesse team in a power conference. San Francisco, Seattle, and New Orleans are POWER teams. In the NFC playoffs you're going to be going against elite coaches like Mike Zimmer, Pete Carroll, Sean Payton, Kyle Shanahan, and then you got Matt LaFleur and I don't know what he is. I think he's closer to average than great. Outside of Aaron Rodgers having a great arm what do they do special?? I think Minnesota is going to beat them soundly at home in a couple weeks, and I think the Vikings are the better team."

(Full Audio at Bottom of Page)
Listen to Colin Cowherd explain why he's not a believer in the first place Green Bay Packers, despite the Packers sitting at 9-3 and having a chance to clinch a playoff spot this weekend.
The Packers rank 22nd in the NFL in yards per game on offense and their defense ranks 28th in the league in yards allowed. Besides Aaron Rodgers, who really isn't even having that remarkable of a season anyway (14th in QBR), Colin doesn't see a roster of Green Bay players who scares anyone at all with a rookie head coach in Matt LaFleur who hasn't appeared like much of a catalyst on the Packers sideline.
Check out the audio below as Colin details why he thinks the Packers are the most overrated team in the NFC.