Tua Tagovailoa, Not Joe Burrow, Will Be the NFL Draft's Number One Pick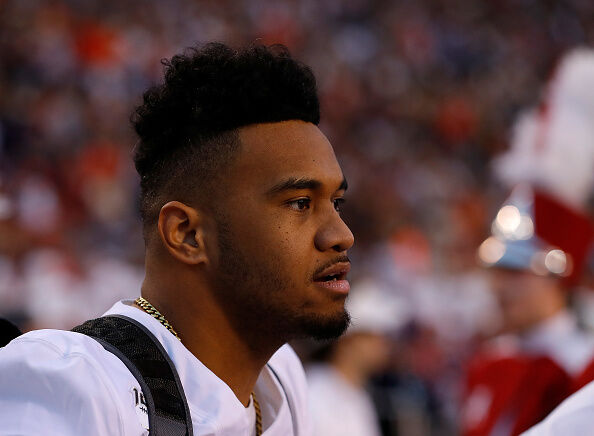 Jason Smith:

"Tua Tagovailoa is going to end up going number one… In the beginning of the college season it was 'LOOK AT ALL THESE GREAT QUARTERBACKS!'. Tua, Joe Burrow, Jake Fromm, Justin Herbert, Jalen Hurts. Fast-forward to conference championship weekend and Tua is hurt, Burrow has been pretty good all season long, Fromm has fallen through the first round and OUT, and Hurts isn't the next Lamar Jackson.When you take everybody's faults into account and realize the Draft is long time away in April, by that time Tua will have a clean bill of health and teams will be back on the 'LOOK AT WHAT HE DID HIS TIME AT ALABAMA WINNING A NATIONAL CHAMPIONSHIP'. Guys get hurt, and they're going to pick apart Burrow. Once you watch the tape you'll forget about the injury."

(Full Audio at Bottom of Page)
Listen to Jason Smith explain why he still believes injured Alabama quarterback Tua Tagovailoa will be the number one overall pick in this April's 2020 NFL Draft, in a quarterback Draft class that might be the most unpredictable of the decade.
Tua's draft status is certainly the most hotly contested topic surrounding a Draft still five months out, with Tagovailoa suffering a season-ending hip injury a few weeks ago that has put his entire future into question.
Smith believes by the beginning of 2020 we will have a much better idea of the health of Tagovailoa going forward, and that any hint of Tua being healthy will trigger a ripple effect across the league when teams start a bidding war for the former National Champion.
Check out the audio below as Smith explains why Tua will surge ahead of LSU's Joe Burrow, and Oregon's Justin Herbert, when Tua's health is greenlit and it comes down to a battle of the tape.