Rob Parker: Bill Belichick's Legacy is Forever Branded With an Asterisk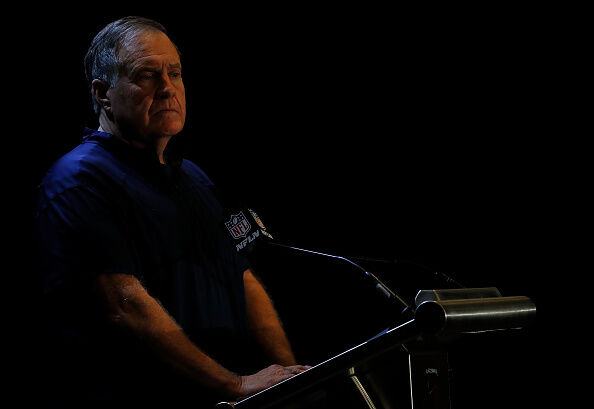 Rob Parker:

"Stop saying this is 'no big deal', if it wasn't then the NFL wouldn't be investigating it. The Patriots continue to get caught up in stuff that I never hear any other team get involved in. If Bill Belichick is linked to this and knew what was going on, he should be suspended indefinitely from the league… People outside New England will never give this franchise their rightful due because in the back of their mind you'll always think 'How much of this was involved in cheating?' If I was a great columnist and plagiarized an article you would NOT consider me a great columnist anymore. It would take away from all the other stuff I had done because there is an integrity involved, and messing with the integrity of the game is very important in sports. I can never consider Bill Belichick the 'Greatest Coach of All Time', he's TAINTED. The seed is planted that Belichick is always attached to some sort of cheating scandal."

(Full Rant at Bottom of Page)
Listen to Rob Parker explain to Colin Cowherd why he believes New England Patriots head coach Bill Belichick will forever be branded with an 'asterisk', and why his legacy will always be tainted in the minds of NFL fans the same way Pete Rose's name is synonymous with infamy in baseball circles.
One of the biggest stories in sports is the developing news around a potential 'SpyGate 2' – a bizarre string of recent events tying the Patriots to more illicit filming of other teams' sidelines in an attempt to gain a competitive advantage.
The allegations coupled with the nonsensical excuse from the franchise once again made NFL water cooler talk include language along the lines of 'WTF are the Patriots up to this time??'.
On The Herd Wednesday, former NFL player Orlando Scandrick said Cowboys players were instructed to never leave their playbooks in their hotel rooms unattended to, and said there was a fear that Patriots representatives would do 'sweeps' of hotel rooms they knew opposing teams were staying at.
Check out the rant below as Parker details why Belichick can't possibly be considered the greatest coach in history with hands as dirty as his, and why he thinks even more damning details about the shady Patriots dynasty will emerge in the coming years.