Former NFL Doctor: Tua Tagovailoa Will Be First Round Pick, Despite Injury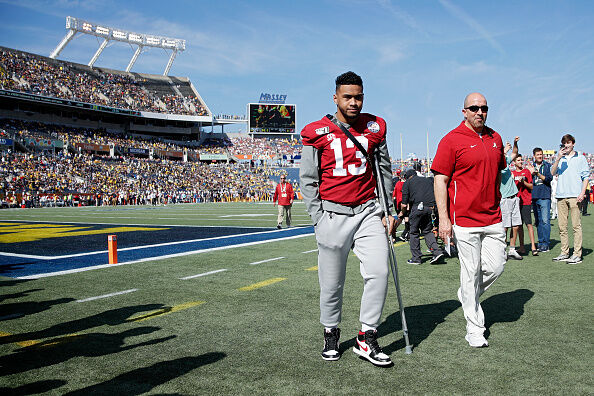 Dr. David Chao:

"We just saw him at the bowl game on a crutch so it's pretty obvious he's not going to be ready to work out at the NFL Combine if he decides to turn pro, but most of the time the top quarterbacks don't necessarily work out anyways. But I do expect he should be ready to go by this football season… When I started in the NFL he probably would NOT be drafted in the first round but nowadays I think he totally would. I used to be asked by GM's 'can this guy be our left tackle for the next decade or more?' By the end it was 'Can he get through a first contract?' It's no longer a 10-15 year cycle, it's a five-year cycle at most."

(Full Audio at Bottom of Page)
Listen to former NFL team doctor Dr. David Chao explain to Clay Travis why he believes Tua Tagovailoa will be drafted in the first round of the upcoming NFL Draft, despite obvious lingering fears surrounding his severe hip injury.
Chao says not only would Tagovailoa risk further injury if he returned to Alabama for his senior season, but says Tua would have every reason to get to the NFL as quickly as possible, considering players have their biggest opportunity for lucrative financial fortunes in their SECOND contracts after 4-5 years, and says that Tua would just be delaying his massive payday.
Check out the audio below as Chao discusses the details of the injury.