New York Giants Should Replace Eli Manning With Tom Brady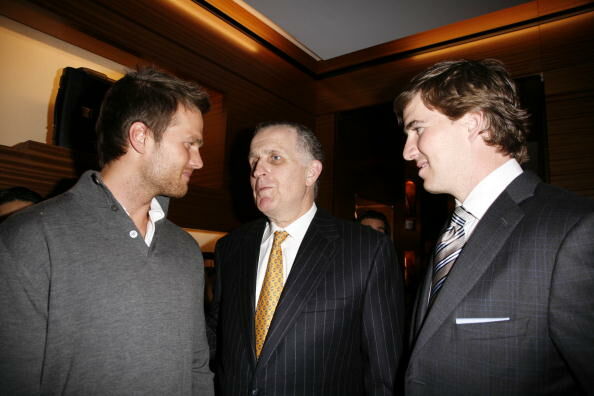 Jason Smith:

"How about the Giants replacing Eli Manning with Tom Brady? He could get a 3 or 4-year contract with the Giants. Joe Judge just took over, who was a wide receivers coach in New England. Brady is not going to play off the map somewhere in a place like Tennessee. He's a big star and an icon, and by being in New York Brady can be a star on and off the field, and Gisele can continue to do things she wants to do in the entertainment mecca of the United States. Brady is not going to Carolina just because it's a 'good fit'. He's either going to New York or Los Angeles. The Giants will do something, and either move Daniel Jones or have him sit behind Brady for a year or two. The Giants would offer everything Brady needs to continue his career, and the NFC East is one of the weakest divisions in football."

(Full Audio Below)
Listen to Jason Smith explain why he believes the New York Giants should sign 42-year-old free agent Tom Brady, as the six-time Super Bowl champion will soon trigger one of the most compelling off seasons in sports history.
Jason believes there is no way Brady leaves Boston for a market not named either New York or Los Angeles, and believes the Giants, playing in the arguably the weakest division in football, gives him the least resistance towards a path to the Super Bowl.
Check out the audio below as Jason details why the Giants franchise is one of the most competent in the NFL, and has a front office that would make sure Brady has as much talent around him as he needs to make 1 or 2 more attempts at a 7th title.