Doug Gottlieb: Signing Tom Brady Would Be a Terrible Investment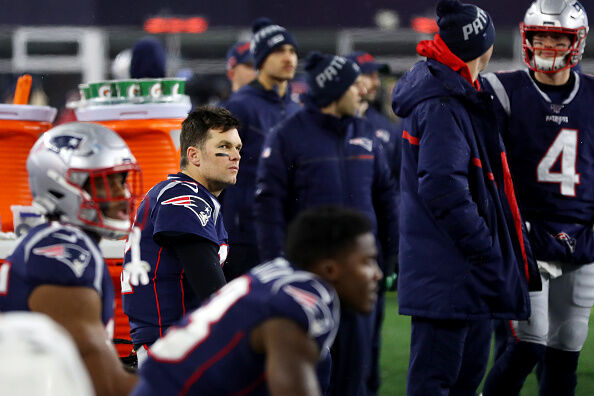 Doug Gottlieb:

"In the NFL you don't get paid for how many seats you fill. Football is a meritocracy. You earn it based on MERIT, you don't get paid for past success, you get paid for what you can do. Tom Brady is not one of the top 10 quarterbacks currently in the NFL. The idea that he wants to get paid $30 million a year is so outlandish and ridiculous that I can only see a desperate team doing it. Signing with a desperate team would be off-brand from Brady because his brand is about winning, longevity, and consistency. Who is going to pay Brady $30 million?? WHERE is he worth $30 million?? There are plenty of other options that are not as successful or regal as Brady but maybe ALL of them are actually better current players than Brady. Why would the Patriots overpay for a player whose skills they've seen deteriorate? That is the opposite of what the Patriots have done to everyone else. HE AIN'T WORTH IT."

(Full Audio at Bottom of Page)
Listen to Doug Gottlieb explain why he thinks Tom Brady warranting a $30 million a year contract would be a terrible investment for Brady's Patriots, or another quarterback-starved team willing to bring in a 43-year-old who might be the most compelling free agent in sports history.
Brady has been rumored to be looking at multi-year deals worth $30 million a year, and teams ranging from the Colts, Panthers, Chargers, Bucs, Titans, and even Cowboys have been floated around as possible suitors for the 6-time Super Bowl champion.
Check out the audio below as Doug warns teams about signing a past his prime player whose reputation far outweighs his actual talent, when all he'd really give you is an attendance boost.