Clay Travis: Cowboys Will Reach Super Bowl With Tom Brady, Not Dak Prescott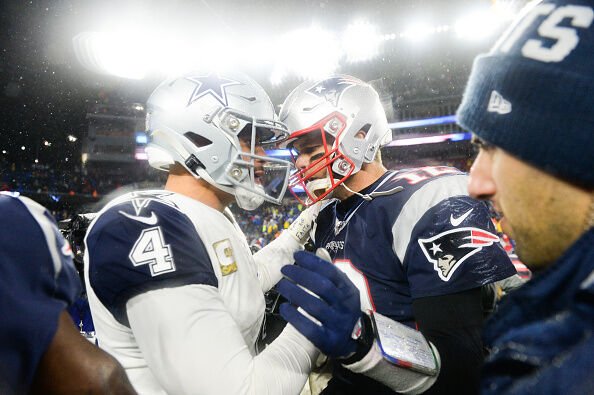 Clay Travis:

"I've seen Dak Prescott miss too many throws during big points in time. Would I give him $30 million a year? Maybe, but I'm not giving him a long-term deal with an uncertain long-term future. There's no one in the NFL that would pay Dak $38 million, and I don't even think there is anyone out there who would pay him $30 million. I think some teams would kick the tires to pay him $25 million. A lot of people rolled their eyes when I first brought this up, but which guy -- Dak Prescott, or Tom Brady -- gives you the best chance at reaching a Super bowl the next two years? To me, it's Brady and it's not even a difficult question. With the Cowboys' talent, I don't even think they would need Brady to win the games for them."

(Full Audio at Bottom of Page)
Listen to Clay Travis explain why he thinks the Dallas Cowboys should strongly consider signing Tom Brady as a free agent, and ditch the plan of signing forlorned former franchise quarterback Dak Prescott.
The Cowboys appear unwilling to award a long-term deal to Dak, who just finished second in the league in passing yards and fourth in QBR, because of the team's botched 8-8 season in an anemic NFC East division. Prescott reportedly wants a deal in the range of $35-$38 million per season, but the Cowboys are rumored to be pondering a possible franchise tag.
Check out the audio below as Clay details why Dallas should just abandon the franchise tag for Dak and just sign Brady to a two-year deal, arguing that if the Cowboys don't believe in Dak long-term, then sign Brady ASAP and give yourself a legitimate window of two years to win a Super Bowl.