Doug Gottlieb: Panthers Need to Hurry Up and Move On From Cam Newton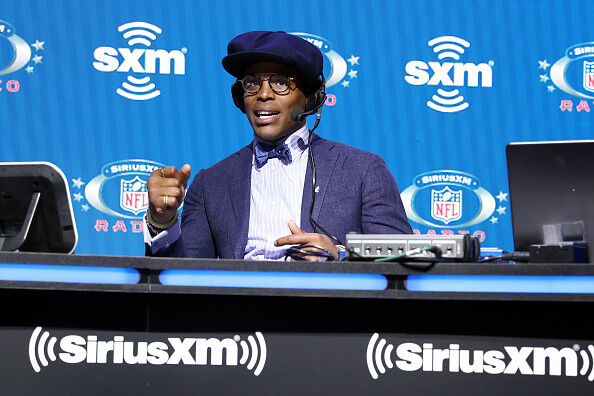 Doug Gottlieb:

"If you take away Cam Newton's MVP season of 2015 when he threw 35 touchdowns and 10 interceptions, and you also take away his WORST season in 2014 when he threw 18 touchdowns and 12 interceptions, he's averaging 18.4 touchdowns and 12.2 interceptions. They went 15-1 during that season, but only played ONE team with a record above .500… They hired Matt Rhule and Joe Brady, and got rid of the old guard for a reason -- you DON'T bring back Cam. What is the infatuation with Cam?? Someone help me! Is it because he wears clever hats and beautiful suits? Because he runs? Not anymore. He dabs? Dabbing is over, even white parents in the suburbs dab now and their kids make fun of them."

(Full Audio at Bottom of Page)
Listen Doug Gottlieb (guest-hosting for Colin Cowherd) explain why he thinks the Carolina Panthers just need to pull the Band-Aid off when it comes to estranged quarterback Cam Newton, as the organization seems to be continuing to go through an awkward breakup.
Panthers owner David Tepper recently conducted a cringe-worthy interview where he brought up the health status of Newton when dancing around questions about the quarterback's future with the team. It was quite obvious that Tepper was uncomfortable getting into specifics, and it didn't exactly produce any sort of endorsement for Cam either.
Gottlieb says he doesn't understand the obsession with the 9-year veteran who is clearly, as Gottlieb believes, past his prime on the wrong side of 30.
Check out the audio below as Gottlieb details why the former MVP is simply a shell of himself at this point in his career, as Newton is just 23-23 since he went to the Super Bowl.