Rapper Boosie Badazz Rips Dwyane Wade's Parenting of His Transitioning Son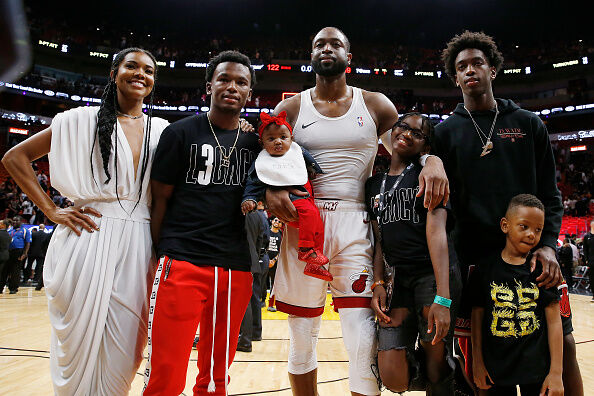 (VIDEO CAN BE SEEN HERE: Warning -- NSFW Language) Boosie Badazz has decided to criticize Dwyane Wade's decision to support his 12-year-old daughter Zaya, who recently came out as transgender.
In a transphobic video, posted on Instagram, Boosie spoke of Dwyane's recent interview on The Ellen Degeneres Show where he said he was a "proud parent" of a child in the LGBTQ+ community.
"I gotta say something about this sh*t, bro. Dwyane Wade, you gone too f**king far, dawg," the 37-year-old rapper began his explicit rant. "That is a male. A 12-year-old. At 12, they don't even know what they next meal gon' be. They don't have sh*t figured out yet. He might meet a woman, anything, at 16 and fall in love with her. But his d*ck be gone—how he gon'—like, bruh, you going too far, dawg."
Boosie continued to spew his uninformed, and simply uncalled for comments, saying, "Don't cut his d*ck off, bruh. Like, bruh, for real, if he gon' be gay, let him be gay." He added, "But don't cut his d*ck off, bruh. Don't address him as a woman, dawg. He's 12 years old. He's not up there yet. He hasn't made his final decisions yet. Don't cut his f**king d*ck off, Dwyane Wade, bruh. You f**king trippin', dawg."
It should be noted that Dwyane has at no point indicated that Zaya is receiving gender reassignment surgery.