Golden State Warriors To Play Next Game Without Fans Due To Coronavirus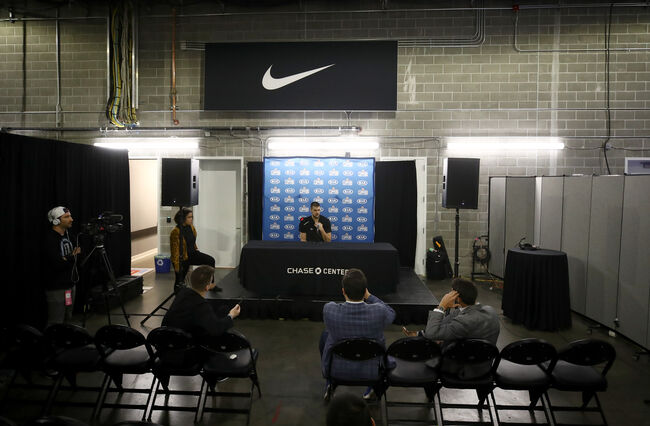 The Golden State Warriors announced that their upcoming home game against the Brooklyn Nets will be played without any fans. The team said the decision was made after the San Francisco Health Office issued an order prohibiting events with more than 1,000 people as the city tries to prevent the coronavirus from spreading.
"Due to escalating concerns about the spread of the coronavirus, and in consultation with the City and County of San Francisco, tomorrow (March 12) night's game vs. the Nets at Chase Center will be played without fans," the team tweeted. "Fans with tickets to this game will receive a refund in the amount paid."
The team also said that other events at the Chase Center will be canceled as well.
The Warriors' next home game will be on March 25, and it is unclear if the team will have to play that game in an empty arena as well.
League and team officials are scheduled to meet over the next few days to discuss their plans as the coronavirus outbreak continues to spread across the country. They will consider numerous proposals, including moving games to cities that have not experienced an outbreak, playing games without fans, and even postponing and canceling games until the outbreak is under control.
The outbreak is also impacting the start of the Major League Baseball season. The Seattle Mariners are working on contingency plans after Washington Governor Jay Inslee banned large group events for the rest of March. The Mariners season begins in Seattle on March 26 with a four-game series against the Texas Rangers and a three-game series against the Minnesota Twins.
Team officials said they have not finalized the plans and will contact ticket holders before the end of the week.
To keep up to date on the latest news about the coronavirus and to understand what you need to stay safe and healthy, check out the Coronavirus: Fact vs Fiction podcast from CNN Chief Medical Correspondent Dr. Sanjay Gupta.