Cavs' Kevin Love Commits $100,000 To Support Out-Of-Work NBA Arena Staff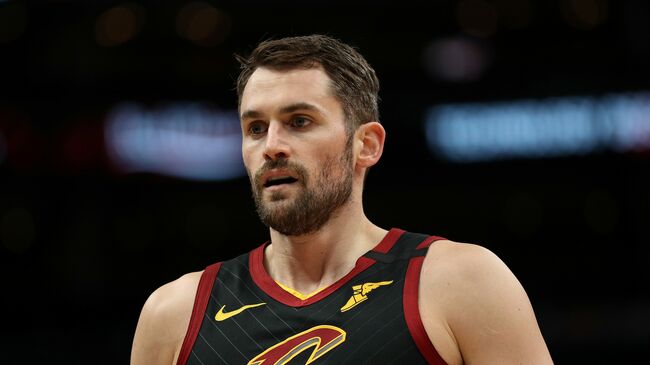 Cleveland Cavaliers forward Kevin Love is trying to help arena staff who are out of work after the NBA suspended its regular season and the state moved to ban large gatherings due to the COVID-19 outbreak.
Love on Thursday announced that he was donating $100,000 through his charitable foundation to support staff at the Rocket Mortgage Fieldhouse in Cleveland, Ohio, where the Cavs play their home games.
An announcement of Love's donation came shortly before NBA Commissioner Adam Silver clarified in a letter to fans that the suspension of the league's regular season would last at least 30 days.
"Everyone reacts differently to stressful situations. And the fear and anxiety resulting from the recent outbreak of COVID-19 can be extremely overwhelming," Love wrote via Instagram. "Through the game of basketball, we've been able to address major issues and stand together as a progressive league that cares about the players, the fans, and the communities where we work."
Love added that he hoped his commitment would help relieve anxiety of the suddenly furloughed arena staff and inspire others to look for ways to support their own communities.
Love has played for the Cavs for the past six seasons and was part of the franchise's 2016 NBA Championship team, its first-ever title victory.