LeBron James is a Typical Millennial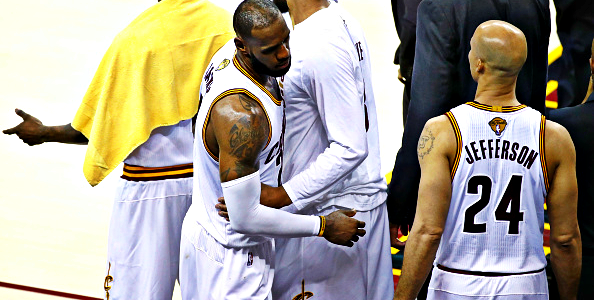 "I'm all for ignoring ignorant critics, but sometimes even ignorant critics have something legitimate to say. LeBron shouldn't put his fingers in his ears; that's the mentality of the millennials and LeBron is a millennial -- Older wiser critics have nothing to offer, we've got it all figured out, I'm putting my fingers in my ears, I'm putting my 'Beats by Dre' headphones on and I'm going to block out the world and live in my own reality."
Jason Whitlock talked about the criticism that has surrounded LeBron James the last 36 hours after he took a lot of the blame for the Cavaliers' Game 3 loss to Golden State because he failed to score in the final 3+ minutes of the game, most notably in a key play where he passed off to Kyle Korver for a three, instead of continuing his drive to the rim.
Whitlock says LeBron encapsulates some of the worst attributes of the Millennial generation when it comes to outside criticism, which in this case is in the constructive form that LeBron just ignores and sticks to the narrative that it wasn't his fault whatsoever.

FOX Sports Radio
Want to know more about FOX Sports Radio? Get their official bio, social pages & articles on FOX Sports Radio!