Hard to Believe Anything a Habitual Liar Says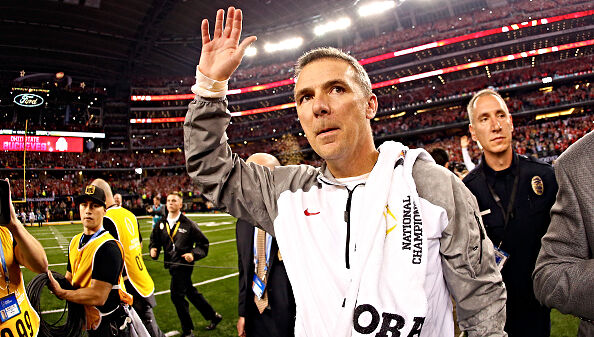 "Urban Meyer is a congenital liar and a conman who convinces himself of things that aren't true in order to make them true… So I don't buy into the idea that he's done coaching at the age of 54."
-- Clay Travis.
Despite Urban Meyer hanging up the whistle at the age of 54 at the apex of a career that will certainly footnote him in history as one of the greatest college football coaches ever, Clay Travis says it's impossible to believe an individual who has also been synonymous with some of the darker aspects of the sport as well.
Meyer has long been criticized for how he ran a mischievous program at Florida that was built on deceit and shroud as much as it was National Championships, and Meyer's last season at Ohio State saw him become one of college football's biggest villains with his mind-numbingly aloofness with the Zach Smith fallout that at times appeared like immaculate ignorance.
Listen to the full audio below as Clay called Meyer a coach who has based his entire career on lying, and a guy you would laughingly take at face value, no matter what the subject.

Outkick the Coverage with Clay Travis
Want to know more about Outkick the Coverage with Clay Travis? Check out Premiere Networks!
Read more