Why This Will Be Antonio Brown's Last Season in the NFL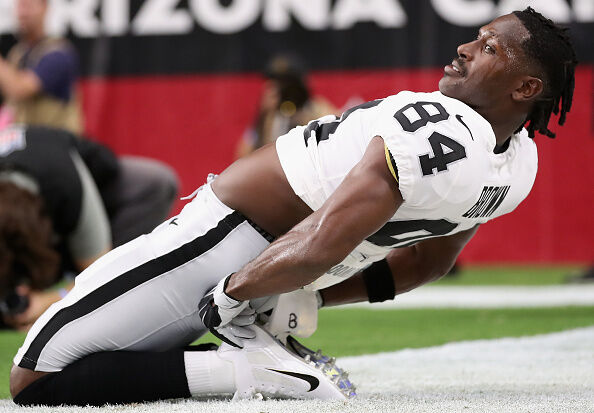 Clay Travis:

"We've reached the point where the Raiders are done with Antonio Brown's stupidity and both Jon Gruden and Mike Mayock wish they could get their money back. We're so used to athletes behaving in ridiculous fashion that we don't even blink we he just did something that almost no employee in the country could do and not suffer severe suspension or firing. Right now, if I'm predicting how this situation is going to end, I think he's going to get released at the end of this year and I'm not sure anyone else is going to pick him up. It wouldn't surprise me if Antonio Brown ends the season suspended by Gruden and Mayock for violating team rules."

(Full Audio at Bottom of Page)
Listen to Clay Travis explain why he thinks this will be Oakland Raiders wide receiver Antonio Brown's last season in the NFL as the uber-talented but yet uber-dramatic future Hall of Fame wideout has partaken in one of the most bizarre off-seasons in NFL history.
Brown took to Instagram Wednesday to post an official letter from the team that informed Brown of disciplinary action they were taking against him for missing team activities.
Brown added his own obscure caption to the Instagram story that read 'When your own team want to hate but there's no stopping me now (sic) devil is a lie. Everyone got to pay this year so we clear.'
Clay says Raiders head coach Jon Gruden and general manager Mike Mayock are wishing they had never signed Brown, and brought up the fact that what Brown did – posting an official notice from their employer on social media and mocking the organization in the process – is something the vast majority of the country would be fired for.
Check out the audio below as Clay details why the Raiders will not only release Brown after this season, but why AB will likely finish this season suspended by the team.

Outkick the Coverage with Clay Travis
Want to know more about Outkick the Coverage with Clay Travis? Check out Premiere Networks!
Read more