Colin Cowherd Says Odell Beckham Jr. Will Never Become an All-Time Great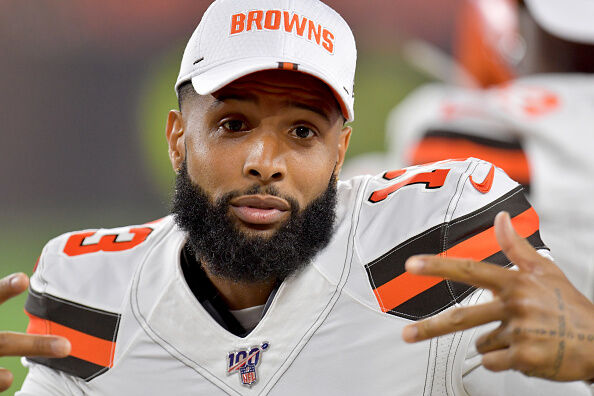 Colin Cowherd:

"If you want to be an all-time great the only thing you have to be is HEALTHY. You can't name all-time greats that were hurt a lot. This is the safest the NFL has ever been, this is the least amount of hitting on receivers that there's ever been, and camps are lighter than they've ever been. They don't even hit in camp! And now Odell Beckham Jr. is hurt?? The last 32 games he's been hurt in 16 of them. He's NOT going to be an all-time great, he's just going to be an all-time great TALENT. If you're asking me who is going to be the Browns number one wide receiver the next four years it's going to be Jarvis Landry. Are you sure he's still going to be in Cleveland in four years? I say it's a coin flip."

(FULL Audio at Bottom of Page)
Listen to Colin Cowherd explain why he doesn't think Cleveland Browns superstar wide receiver Odell Beckham Jr. will ever amount to the status of an 'All-Time Great' the same way legendary wide receivers like Jerry Rice and Randy Moss have.
Cowherd believes Beckham is establishing himself as one of the most injury-prone players in the league, and thinks he's going to immediately take a backseat to Jarvis Landry as quarterback Baker Mayfield's favorite target.
Beckham has sat out Browns practice the last couple days because of a lingering hip injury. He missed the final four games last season with a bruised quad, and played in only four games in 2016 after breaking his ankle
Check out the video below as Colin says OBJ may be an all-time 'Talent', but a player who will ultimately washout in a sport that he's clearly not built to physically survive in.

The Herd with Colin Cowherd
Want to know more about The Herd with Colin Cowherd? Get their official bio, social pages & articles on FOX Sports Radio!
Read more